Event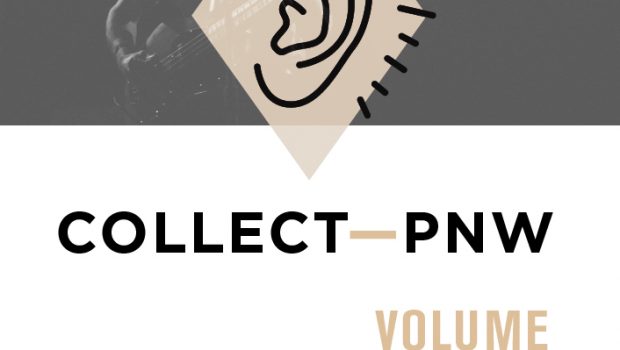 Published on May 31st, 2017 | by Karli Ingersoll
0
Volume 2017 — Spokane
Festival season is upon us! Volume festival in Spokane started as one night with only local bands that just cost $5. The Inlander has put in the years and the effort to build it to it's biggest iteration yet with 100 bands, an outdoor mainstage and some incredible headliners. And, in true Spokane style, it's still really affordable at only $25 in advance.
There's a ton of bands to check out and we recommend you sift through the lineup yourself, but in case you don't have time, here's my picks! In keeping with the core and beginnings of the festival, I've definitely focused on Spokane bands. I love that there's some amazing regional options this year but the thing I really really love about Volume is how it draws an audience of people who love local music. It's always been a great chance to check out local bands you've been hearing about for a while, but haven't had a chance to listen to yet. And in my past experience, it's one of the best shows to play in Spokane as a local musician. The energy is so high and positive. It's a very celebratory weekend for Spokane music lovers and that's kind of my jam. This year the lineup doesn't include a lot of active local bands like Marshall Mclean, Mama Doll, Friends of Mine, Holy Broke and more. Yet it's still jam packed with amazing talent. I think that says a lot about the growth in the community of musicians.
Here's a few highlights I'm really looking forward to! Get out there and enjoy some of this great music in great venues with other great people. OK?
Water Monster — Max has been brewing a WM full length for a while now and he's started debuting some new material from it. You don't want to miss this performance.
Lithics — I was immediately drawn to my first listen of this band. Experimental rock that is sure to have an incredibly dynamic live show.
Kalaj — this is a new Spokane group I saw for the first time a little while ago. Lucas Brown, Aspen Deck, Joel Gorman. Some powerhouse musicians collaborating in a really cool new way.
Blossom & Mike Bogan — So pumped about this set. You maybe heard Blossom on our last playlist. Incredible experimental R&B singer out of Portland. She'll be collaborating with hip hop artist Mike Bogan.
Salve — Another new Spokane band I'm excited to check out. Kendra from Phlegm Fatale's new project I hear is dreamy/shoegazey/punk. Sounds rad.
Echolarks — They are loud and definitely rock and roll but the melodies and harmonies are as sweet as honey.
Nat Park & The Tunnels of Love — another amazing local band. Surf-retro riffs, fun stage presence and great songwriting.

More about Volume – tickets, schedule, lineups, wristband perks