Art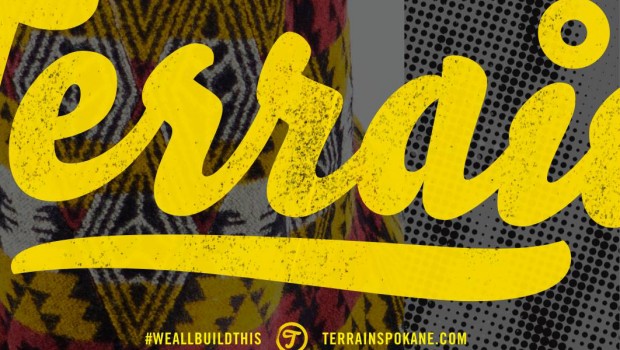 Published on September 16th, 2014 | by Karli Ingersoll
0
Terrain 7 Music Lineup
The buzz is thick over Spokane's favorite yearly arts event, Terrain. In it's 7th year now, Terrain will be opening the doors for the first time of their future permanent art space on Pacific Avenue downtown. Fond memories abound over the years of the event held at the old Music City building on 1st Ave, but with sprinklers in this new space (allowing for a higher capacity) and the dream of a more-than-once-a-year Terrain, I'm pretty sure no one is arguing with the location swap.
This year's event received over 1000 entries from over 200 local artists. Let that sink in for a second. The organizers are hard at work preparing the space and setting up the art portion of the show and all I've heard are enthusiastic positives about the outcome. October 3rd can't some soon enough!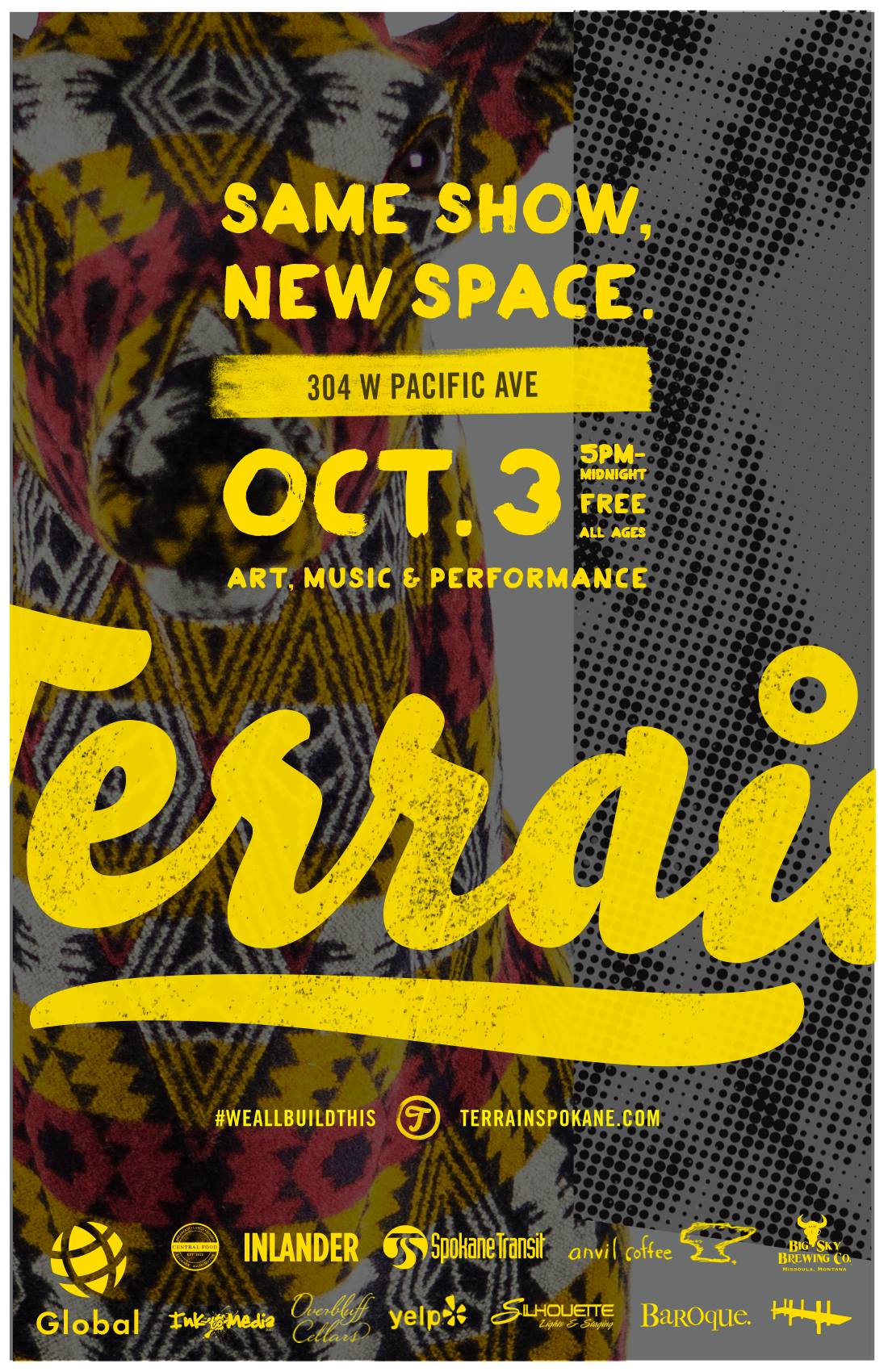 Today we get to take a look at the musical lineup of the show. The acts are mostly local, anchored by two strong touring bands, Bishop Allen and Durazzo. Terrain accepts music as a part of the submission process along with visual art, giving local bands a chance to put new projects and new recordings out there. Last year we met Duke Hogue through Terrain who is now one of our favorite local folk acts.
The genres cover an eclectic scope from the garage punk of Heavy Seventeen to the indie pop of Bishop Allen and the exciting electronic live show of Durazzo. Check out a preview of each artist by clicking the name below.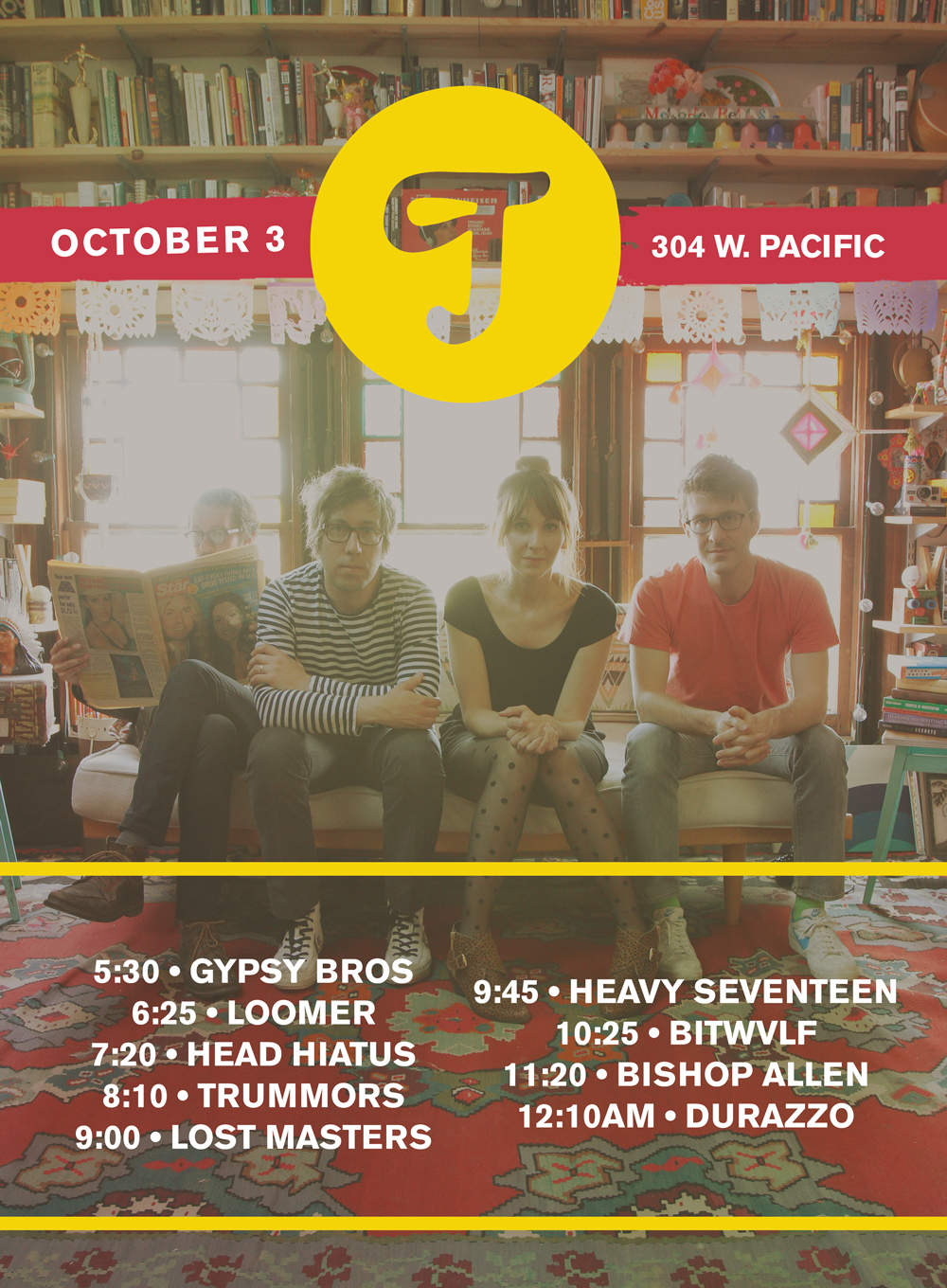 Check out Terrain on Facebook, the Terrain facebook event (share it!) and Terrain's campaign.