Art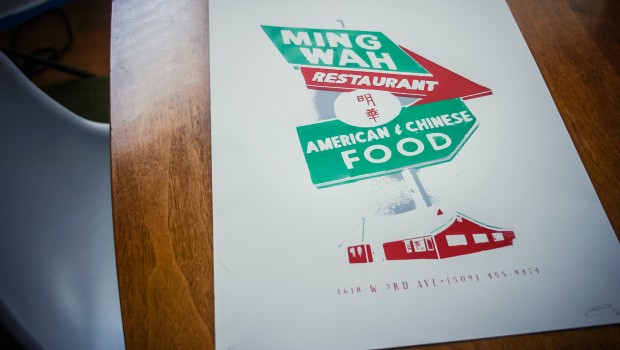 Published on November 26th, 2013 | by Karli Ingersoll
0
SPOKANE – Limited Edition Screen Prints
With black Friday and holiday shopping coming up, I thought it would be a great time to feature a few new Limited Edition screen prints. Prints make great gifts, framed or unframed. These particular ones are very locally inspired and would make any proud Spokanite happy.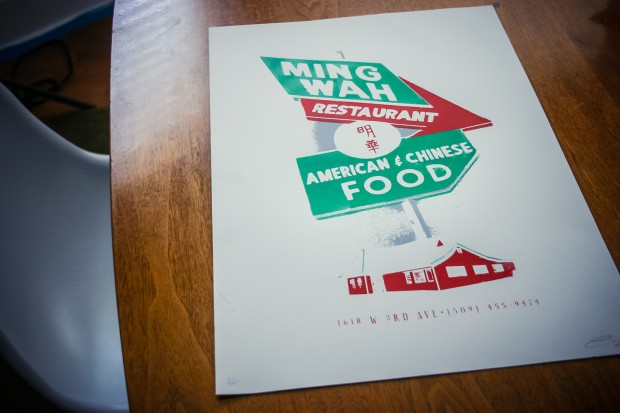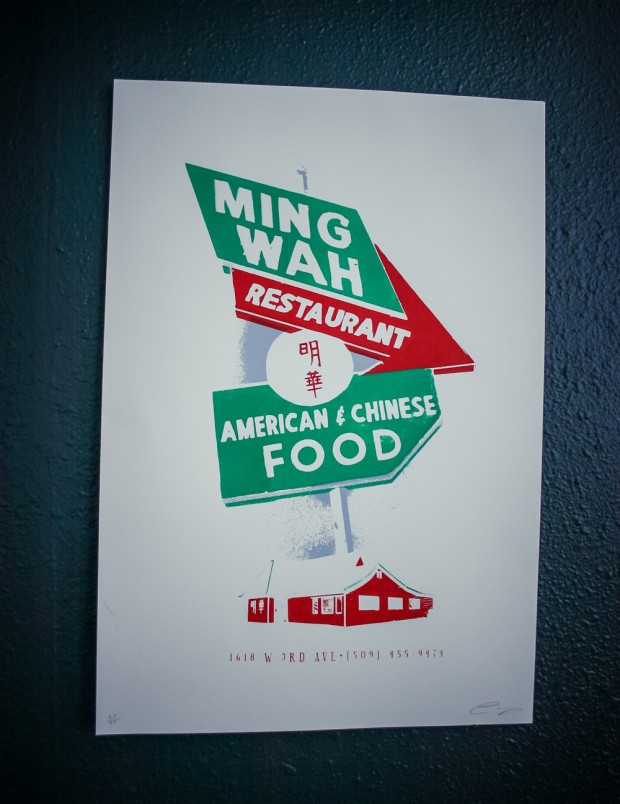 Ming Wah // Spokane Landmark Print // Chris Bovey
Buy it: Atticus • How much? $20 • Size: 12.5″x18.5″
If you've been around for a bit, you've seen some of Bovey's landmark prints already. He's whipped up an amazing set of these and has even rerun a few of the designs because they keep selling out. This is his newest one, featuring the iconic downtown Chinese restaurant, Ming Wah. This one and whichever ones are still in stock are all for sale at Atticus Coffee and Gifts.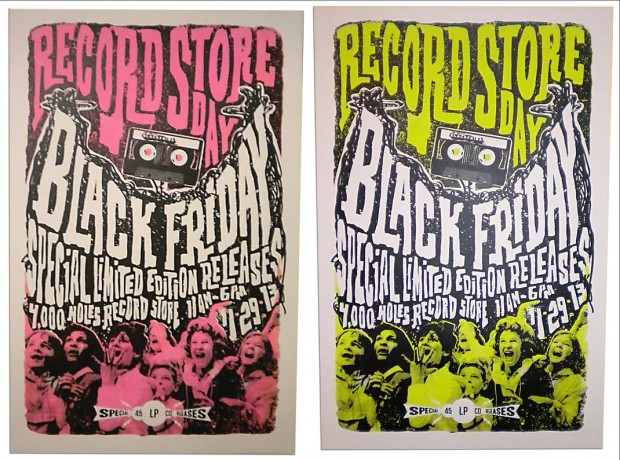 Record Store Day // 4,000 Holes // Derrick King
Get it: 4,000 Holes • How much? FREE with purchase on 11/29 • Size: 15″x23″
Derrick King is a local designer and screen printer. I love this print he did especially for 4,000 Holes to promote their special Black Friday sale. Definitely a good choice for the punk rock fan.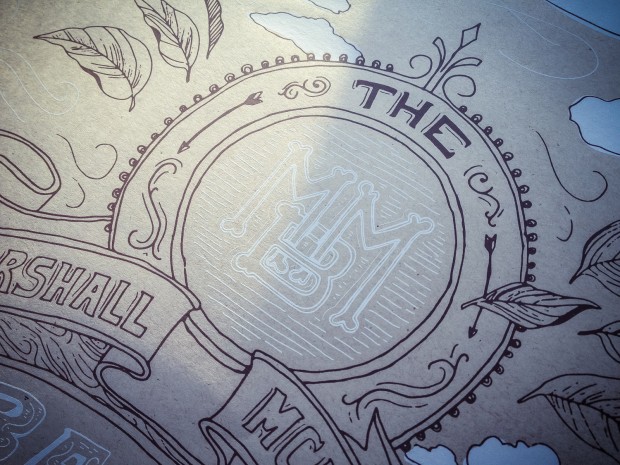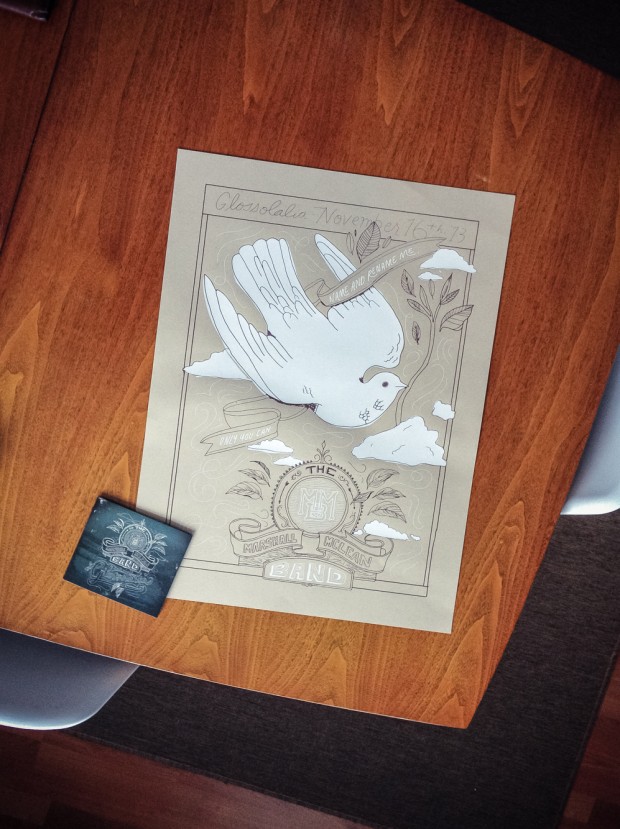 Glossolalia // Marshall Mclean Band // Karli Ingersoll
Buy it: marshallmclean.com • How much? $30 • Size: 18″x24″
This print is a great option for the local music lover. Marshall just released his brand new album and we put this poster together to commemorate the event. There were only 50 printed and I know most of them sold out at the album release show, so the last few will go fast.