Music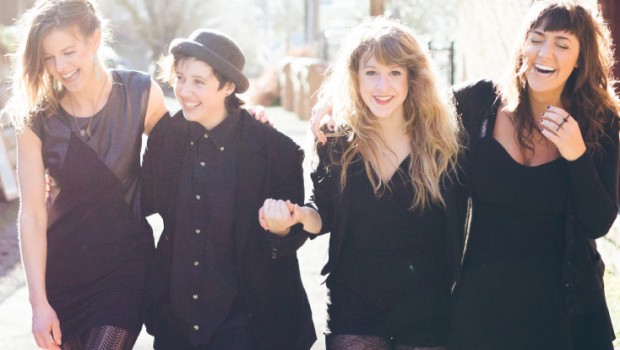 Published on August 6th, 2014 | by Scott Ryan
0
Mama Doll, 'As The Crow Flies' Review
There is a marked difference between chemistry and alchemy. Strictly speaking, chemistry is about the makeup, balance and interaction of different elements. Alchemy is about magic. Those elements blending together to create something that can't be explained, something powerful and transfixing. That magic, that mystical alchemy, is what makes Mama Doll's first full-length such a delightful listen. Something deeper than just sultry vocals and reverberating guitars is at work here from the moment the aptly named opening track, 'Sirens,' begins. Once its spell is cast, good luck trying to resist.
Mama Doll has seen an impressive amount of growth in a short amount of time. What began with the core of former Terrible Buttons singer, Sarah Berentson, and Austen Case enchanting small crowds has become a full band phenomenon including Cedar and Boyer's Jen Landis on Bass, and Claire Fieberg on electric guitar. The full band arrangements compliment a strong melodic foundation, and with production help from Bart Budwig, 'As the Crow Flies' evokes long nights in smoky lounges, leaning heavily on delta blues and dark, southern roots music. The dirty tremolo guitars ooze like muddy water, complimented by the bass, ukulele, toms, tambourines and other found sounds. The fairly minimal instrumentation allows the vocals to work their magnetic magic, drawing listeners into each tale of love, hoped for or lost. Berentson and Case have an unearthly blend, like one voice with a split personality. Each is unique when singing alone, and yet able to near perfectly match the other's tone and inflection when singing together. Check out the title track, almost a lullaby as the two sirens sing, "I put all your sweet words in a box by my bed, keep it close to me as I sleep/ hoping that those words will bring you to my dreams," before Case whispers plaintively, "we are all just lovers, trying to find others." Both sing with seductive personality, and the interplay between Berentson's dusky, world-weary alto and Case's sweet upper register is a highlight throughout.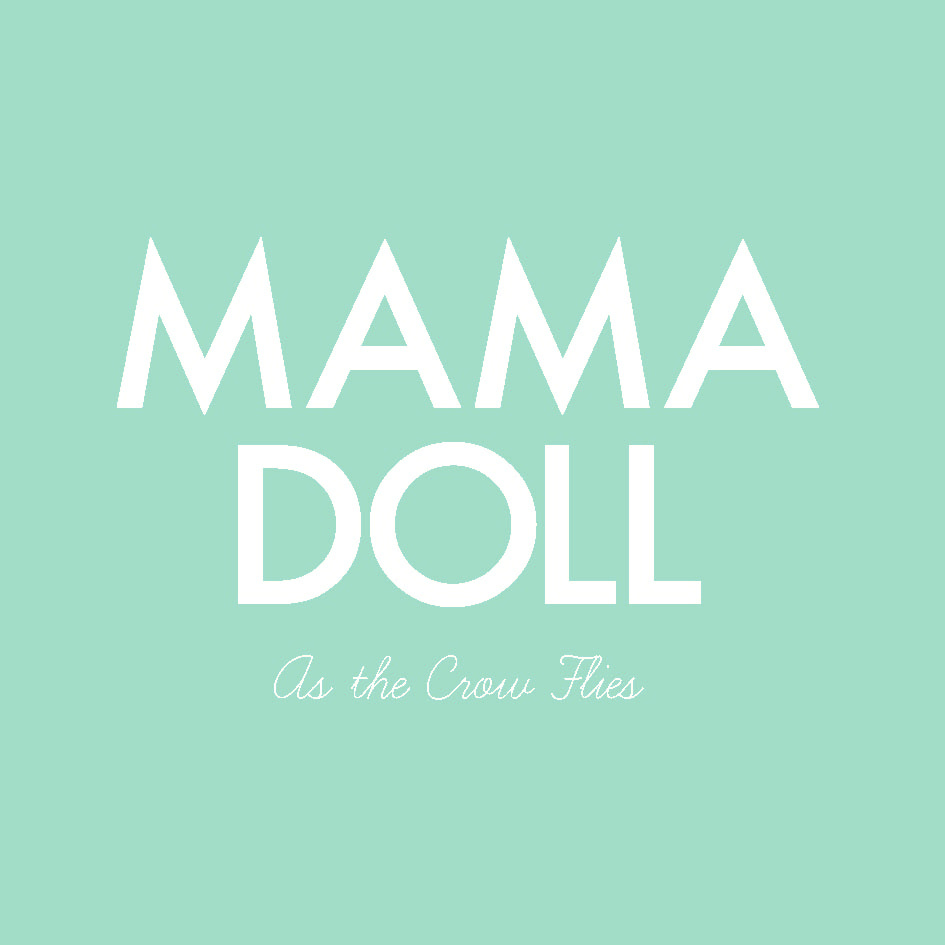 Listen to 'Sad Song' by Mama Doll
Of the tracks featured here, standouts include 'Doom,' first single 'Rumors,' and title-track, 'As the Crow Flies.' Each of these encapsulates what makes the record great: the funeral procession meets lounge act vibe, the vocal and lyrical interaction, and even the sudden changes in feel, with 'Doom' taking on an almost bossa nova feel late in the song, and 'As the Crow Flies' breaking down to allow the rhythm section to shine. And while many of the tracks mine familiar territory, there's even some room for exploration, with 'Lovin'' feeling particularly like it could be something from the Brill building in the 70's, and 'Sad Song' a wistful take on tin-pan alley. If there is a drawback to the record having such a consistent tone throughout, it is that sometimes tracks can bleed into each other and start to feel overly similar. There are a few songs that tend to meander, and when they do, it can be difficult to tell them apart. However, this also points to the nature of the record, meant for late nights of drowning sorrows and regrets. In this way, getting caught up in the mood that Mama Doll is attempting to create is almost more important than the individual songs themselves.

Listen to 'Doom' by Mama Doll
Mama Doll creates music like a deep, red wine, the kind you keep drinking even though you know the hangover it will bring the next morning. The deeper you delve, the more its mystical, trance-like tone overtakes you. The magic isn't in the chemistry alone, but in the way that chemistry is injected with life by those creating it. You could try to explain the effect it has, or pour yourself a tall glass and experience it for yourself. I'd suggest the latter.
Celebrate Mama Doll's album release this Saturday at The Bartlett and pick up your own copy of the album. Purchase tickets here, event details here and below.