Art
Published on April 20th, 2015 | by Karli Ingersoll
0
Window Dressing and Get Lit!
The yearly literary festival run by EWU starts today! Get Lit! is a fantastic celebration of literary arts that involves so many different approaches, events and creative people. One of the new exciting collaborations features Window Dressing! TONIGHT two of the featured Get Lit! authors will be reading in storefronts created by local artists and inspired by author's work. An amazingly unique combination of visual and auditory experience crafted together.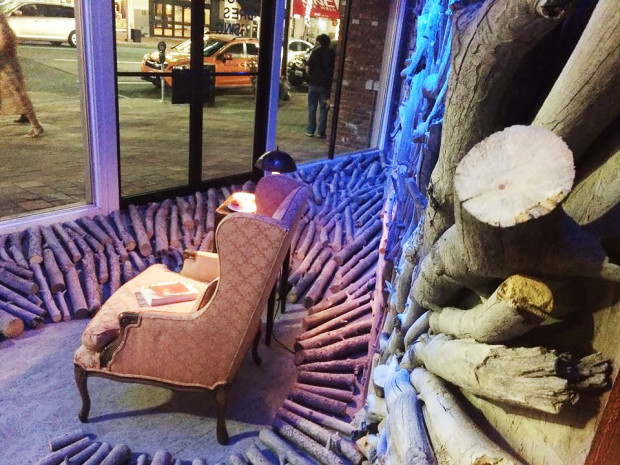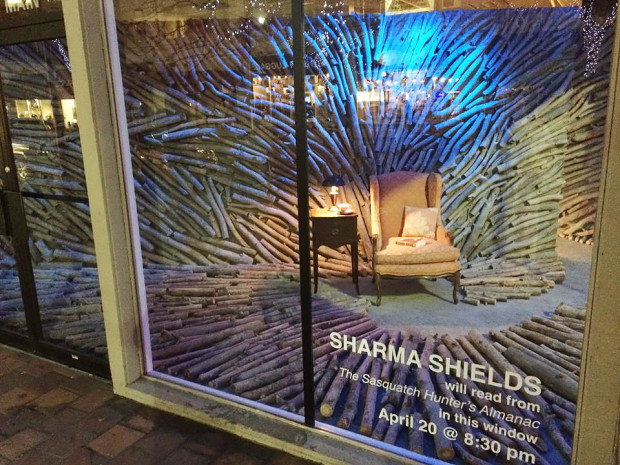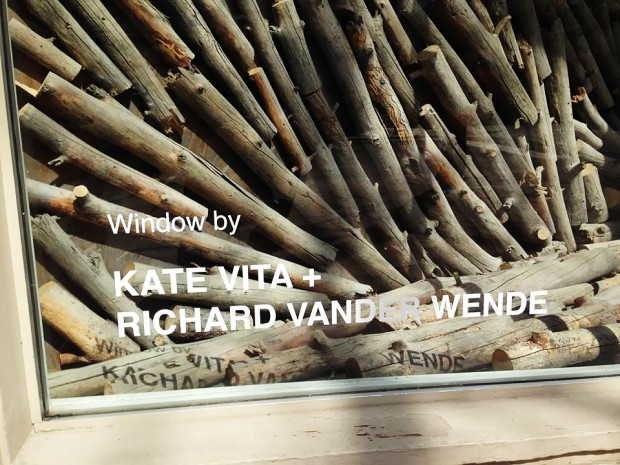 This first installation you may have passed on Main Street already. Isn't it stunning?! Kate Vita and Richard Vander Wende are a power team if there ever was one. Richard has worked for Disney, George Lucas and Spokane's claim to fame computer game Myst. Kate is a stunning and prolific visual artist who has shown work all around. Check out her paintings here.
This rustic installation was created to be the perfect setting for Sharma Shields and the reading from her new novel, The Sasquatch Hunters Almanac. Sharma is all the rage right now, not just in Spokane but all about the country as she continues to receive incredible press for her new work. She's just a fantastic human. Check out more info on Sharma here.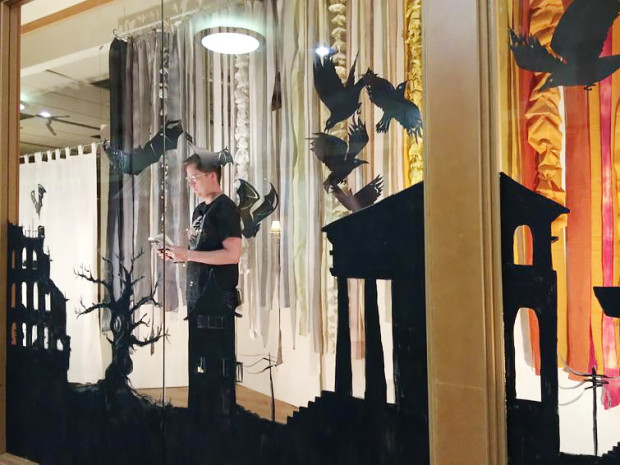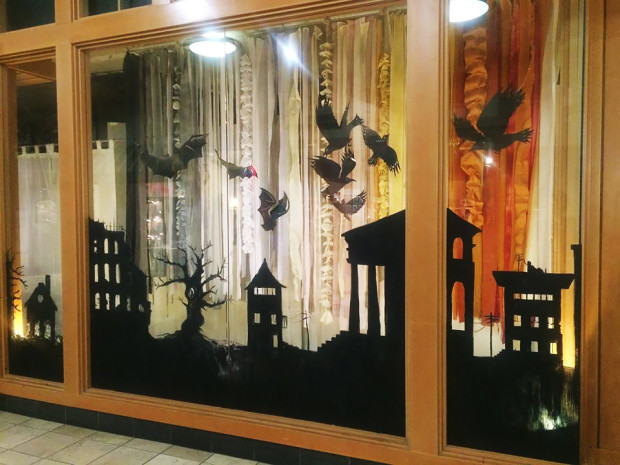 The next installation is a little more off the beaten path. You will find it inside River Park Square where Whiz Kids was located previously. One of our favs Chelsea Hendrickson created this amazing conglomeration of fabric, paper and layering to represent Benjamin Percy's latest novel The Dead Lands.
Readings will happen tonight at 8pm starting at the Dead Lands installation inside River Park Square. And be sure to check out the full Get Lit! schedule here on their website or grab a printed program which you can find at most stands where newspapers are displayed around town.
Lastly, here's a few snaps of the new-ish Window Dressing installation over on 1st featuring paintings from John deRoulet.