Music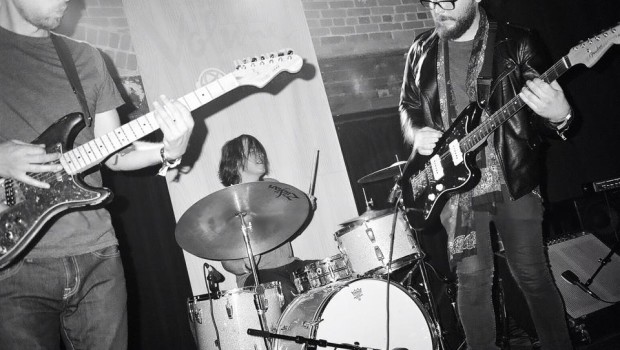 Published on August 7th, 2015 | by Scott Ryan
0
Von The Baptist, EP Review
The greatest power that music possesses is its ability to envelop and disorient listeners in the best possible way. Even while they may be analyzing every vocal inflection, production technique or influence that has helped shape the sound, if the music itself is greater than the sum of its parts, none of these things will matter. As the listener sinks deeper into the music and begins to drown in harmonies and grooves while connecting with the emotional core of the piece, then for at least a moment, the listener and the creator are one. Connected in a very intimate place where sensory and emotional experience can somehow combine to create something revelatory, euphoric and affecting. With their debut, self-titled EP, Von the Baptist prove that they possess this power and use it liberally over the course of five dreamlike songs that manage to combine a sometimes tender sadness with muscular guitar riffs.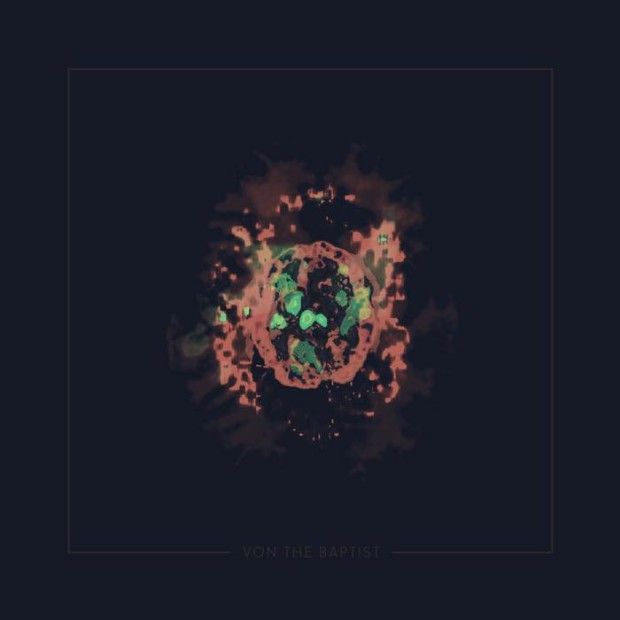 From the get go, songwriter, Vaughn Wood, and his bandmates display their influences proudly. 'Love Is a Pill' is a slow burning, psychedelic rocker that begins with a simple unison line, before reverberated drums and distorted vocals kick in. The band builds toward the inevitable sonic dam burst as Wood sings, "I don't need your help/I'm a god damn scientist when I dream" over oscillating organ blasts. His vocal eventually recedes in a cloud of reverb as Zac Fairbanks lays down squelches of lead guitar. Traces of John Lennon, Led Zeppelin, and other '70's rockers are obviously easy to pick out. But to simply name check these heavies and say that Baptist's sound is 'bluesy' is to miss the complex, underlying dynamics at play. Vaughn Wood's vocals never scream over the sound, and instead bring to mind the sweet pensiveness of Elliott Smith. There's a tight and concise nature to these songs, often focusing more on strong hooks and lead lines than extended jams. Even when fuzzed out and distorted, Fairbanks' leads are played with restraint and precision. They are the perfect compliment to Wood's melodies, sometimes reminiscent of 'The Bends' era Radiohead or Blonde Redhead, and each track becomes easily indelible because of it. The shift from a more aggressive verse to a softer, beautiful chorus on 'Graves,' is the perfect example as Wood sings, "It's in the dark, I see the light/ It's that look on my face I never hide/ It's in the sun, it's in this room/ It's in my bed, it's in my tomb" over a beautiful arpeggiated lead line. Drummer, Brandon Vasquez, adds subtle layers to the grooves in each song, while bassist, Alex Morrison, plays with a fantastic ear for melody. 'Erase My Mind' begins as a showcase for the rhythm section, as Vasquez lays down an ever shifting groove with technical acuity, and Morrison walks the bass line around open, airy guitar chord voicings.
"…five dreamlike songs that manage to combine a sometimes tender sadness with muscular guitar riffs."
As with their ability to combine luminary influences with personal tastes, the band's ability to shift suddenly from a melancholy pop tune to a full on sonic explosion also works well to their advantage. Akin to other volatile, eclectic songwriters like Billy Corgan, Von the Baptist build their arrangements around carefully constructed but still surprising arrangements. 'Erase My Mind' is pure indie pop that builds to a circular, cascading outro where Wood sings the title as a plaintive refrain over another of Fairbanks' lovely guitar leads. 'The Bar,' easily a highlight of the EP, yo yo's between slow, pensive verses and bluesy breakdowns that borrow from The Beatles' classic, 'She's So Heavy.' However, the weight felt here is more pregnant with longing and sorrow than the former track's raw desire, as the lyrics vacillate between wistful musings and harsh reality that sets in whenever the narrator's ex-lover enters the picture.
These are the moments that are most transportive. Rather than pummeling listeners with pure power, the heavier sections are intended to envelop them in a dark dreamscape, washing over and leaving an emotional imprint. Even when Wood's lyrics are a little on the nose ("Then I thought about settling down/Build a home and bury my frown" from 'The Bar' comes to mind), they still seem to serve the band's core dynamic. There's a sort of innocence to some of the lyrical sentiments that often eventually gets completely obliterated by themes of heartbreak, drug use and even suicide. Because of this, the simpler lyrics never seem immature or out of place, but still painfully honest as Wood communicates mournful truths with each song.
"Von the Baptist's debut is a strong demonstration of their ability to create powerful and emotionally resonant soundscapes."
Von the Baptist's debut is a strong demonstration of their ability to create powerful and emotionally resonant soundscapes. It would be easy to label them as just a 'rock' band: on the surface, that's what they are. It's beneath the surface that their music is difficult to pigeonhole, and even more difficult to resist. Best to jump in with both feet.
Von the Baptist's self titled, debut EP is available at vonthebaptist.bandcamp.com.
Recommended tracks: Love Is a Pill, Erase My Mind
(featured image by Amia, album art by Nick Tibbetts)