Event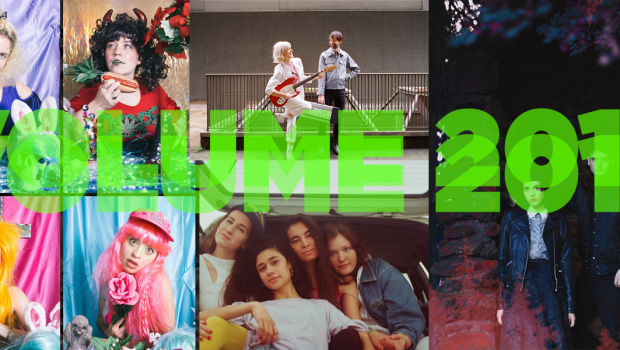 Published on May 9th, 2016 | by Karli Ingersoll
0
Volume 2016 Lineup Announced
Festival season is upon us! Volume and Elkfest both just announced their lineups and we are counting down the days. The Volume festival is interesting this year. Almost all the travelling bands are new to me, so there's a lot of new stuff to check out. I'll put together some more detailed lineups as I have more time to investigate but on first glance here's my initial observations.
Hip Hop Heavy.
With Shabazz Palaces headlining this year, the festival has a definite hip hop bent which I love to see. This is rad because it gives acts like Flying Spiders and Lou Era some proximity to larger touring acts showing what they are made of. And festival attendees will quickly realize that our local musicians are the real deal.
Lo-Fi Buzzz
On trend with past years of Volume, the lineup is pretty garagey in general. Lots of punk, lo-fi, garage-rock. Not a lot of super polished sounding stuff. Lots of bands coming out of the post La Luz, Chastity Belt, Taco Cat wave in Seattle. So, get ready to…as they say, "GET WEIRD" and rock out.
Northwest Does Femfest
Remember when we were kids and Lilith Fair was a thing because promoters wouldn't book female fronted acts at festivals? Well, in recent years that issue has still been an issue in some parts of the country. But thanks to Volume, Bartfest, Bumbershoot, Fisherman's Village, Pickathon and other awesome PNW festivals I think we can officially call ourselves the feminist festival corner of the world with solidly stack gender equal lineups through the year. Volume's lineup this year is looking pretty evenly weighted. Be sure to check out Hoop, Mini Blinds, Cave Girl, Itchy Kitty, DoNormaal, Phlegm Fatale, Youryoungbody and of course…Mommy Long Legs if you are into strong women unapologetically doing their thing.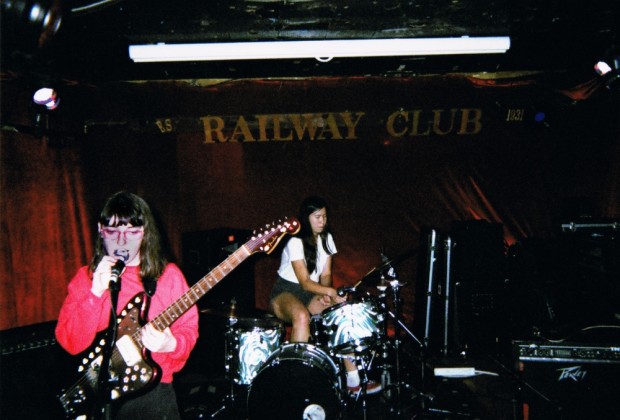 Local Lives On
Volume started as a locals only festival, so it's always my chance to check out all the local bands I've haven't caught yet and I know a lot of you use it for that as well. Definitely making a point to see Wind Hotel, Holy Cows, Local Pavolov and Nat Park and the Tunnels of Love this year.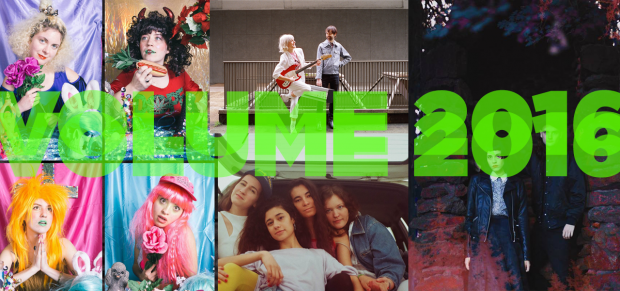 Here's the full lineup: SHABAZZ PALACES * NEVER YOUNG * BROTHERS FROM ANOTHER * AYRON JONES & THE WAY * MARSHALL POOLE * DONORMAAL * THE BAD TENANTS * YOURYOUNGBODY * KRIS ORLOWSKI * A SHADOW OF JAGUAR * DUKE EVERS * FLYING SPIDERS * PLEATHER * THE HOOT HOOTS * GAASP * TEKLA WATERFIELD AND THE SWEET NOTHINGS * MARSHALL MCLEAN BAND * XURS * SEBASTIAN AND THE DEEP BLUE * LOU ERA * X SUNS * MOMMY LONG LEGS * HOOP * PUFF PUFF BEER * MINI BLINDS * GRENADES * THE HAGUE * VATS * NAIL POLISH * CAVE GIRL * POWERBLEEDER * CRAZY BUGS * COUCHES * VALIDATION * CARY HAYS * SUMMER IN SIBERIA * FOLKINCEPTION * VON THE BAPTIST * THE BROKEN THUMBS * LOOMER * PINE LEAGUE * THE BACKUPS * JAN FRANCISCO * JULIA KEEFE * BITWVLF * THE HOLY BROKE * NAT PARK AND THE TUNNELS OF LOVE * PERU RESH * DEFORMER * THE SMOKES * JUS WRIGHT * CRYSTALLINE * HOLY COWS! * BREADBOX * WATER MONSTER * THE COLOURFLIES * JA & CO * FAUS * OUTERCOURSE * HEY! IS FOR HORSES * COLD BLOODED * SUPER SPARKLE * AMPERSAND * EMPTY EYES * WAYWARD WEST * THE DANCING PLAGUE OF 1518 * FAT LADY * DEAD SEE SQUIRRELS * BENNY BLANCO * PHLEGM FATALE * SUMERIANS * LOCAL PAVLOV * MARK SHIRTZ AND THE DIRTY SHIRTZ BAND * FUN LADIES * S1UGS * DARK WHITE LIGHT * FRIENDS OF MINE * WAX808 * PÉRENNE * ITCHY KITTY * CARLI OSIKA * BANDIT TRAIN * LIZ ROGNES * BULLETS OR BALLOONS * THE BIGHT * SIAMESE SUICIDE * BREEZY BROWN * YOU DONT KNOW ME * DJ JG * PRAIRIE WAR * WIND HOTEL * GUILT GIFT * WAKE UP FLORA * DJ CASE * TWIN TOWERS * CO-OP * DJ C-MAD * BLACKHOUSE RECORDS SHOWCASE