Design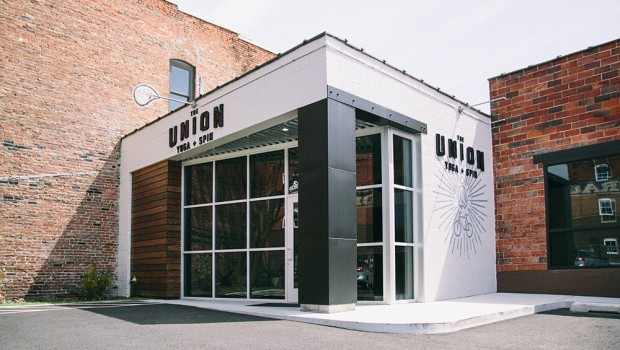 Published on May 22nd, 2014 | by Karli Ingersoll
0
The Best of Spokane Branding: The Union
Today we are starting a fun new series featuring some of Spokane's best locally created branding. Spokane is typically not known for being progressive or particularly awesome when it comes to branding it's local businesses. But thanks to some sharp business owners and local talent, we are seeing the scales start to tip.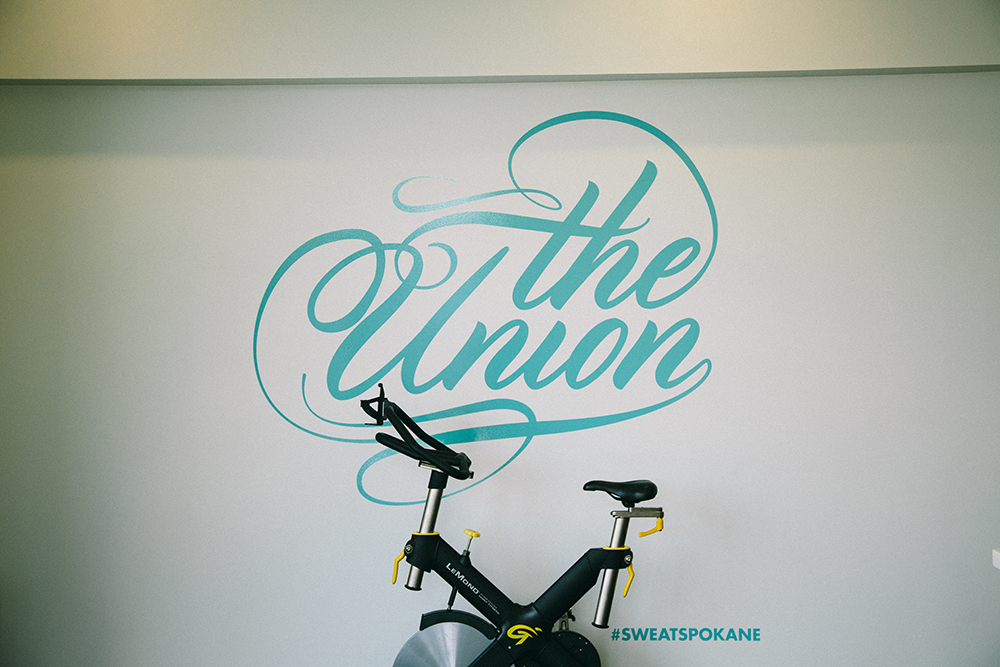 The Union is a Spin/Yoga fusion workout club started by Nick Murto, owner of Seven2 (and Method Juice Cafe). He brought on Joel Barbour (founder of The Great PNW and Seven2 designer) to work on developing the brand for this new exciting business. Nick is a work out afficionado and like any good business owner did a lot of research traveling to progressive new gymn concepts around the country in the planning process of The Union.
Joel says he was just directed to start designing. How's that for a fun project? Instead of narrowing things to one single logo, they decided to come at it from a handful of angles and I think it worked out quite well. The different ways the details are incorporated into the aesthetic is seamless even with the various styles. They each fit perfectly, make a bold statement and create a fresh, exciting brand. I like how generic most of the logos are, leaving the yoga figure over the bike to bring in the message of the business. It's not hitting you over the head, but from the outside gives you a sense of what might be going on inside.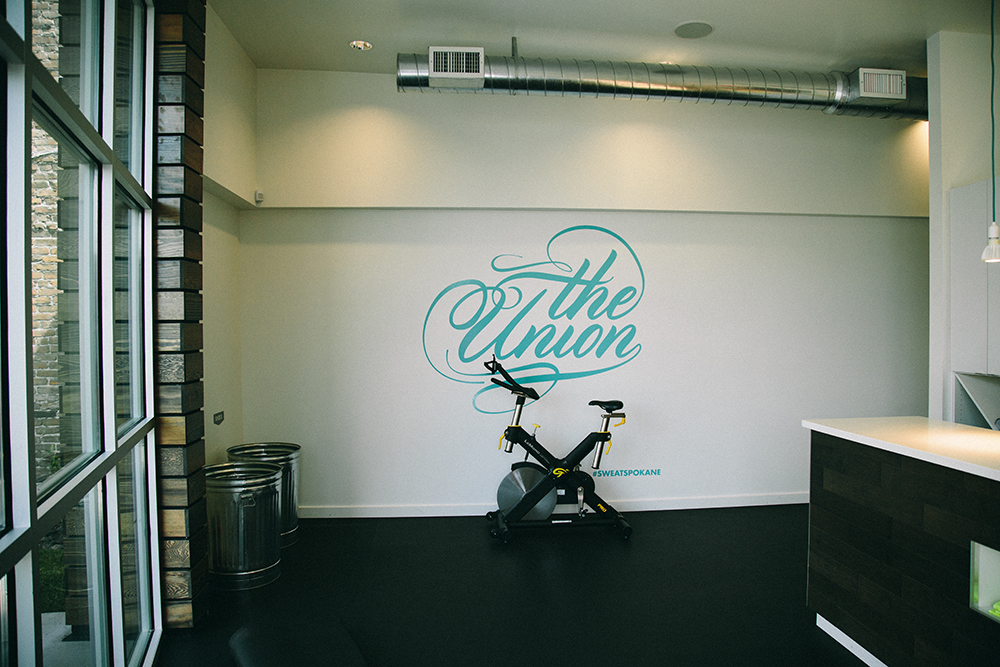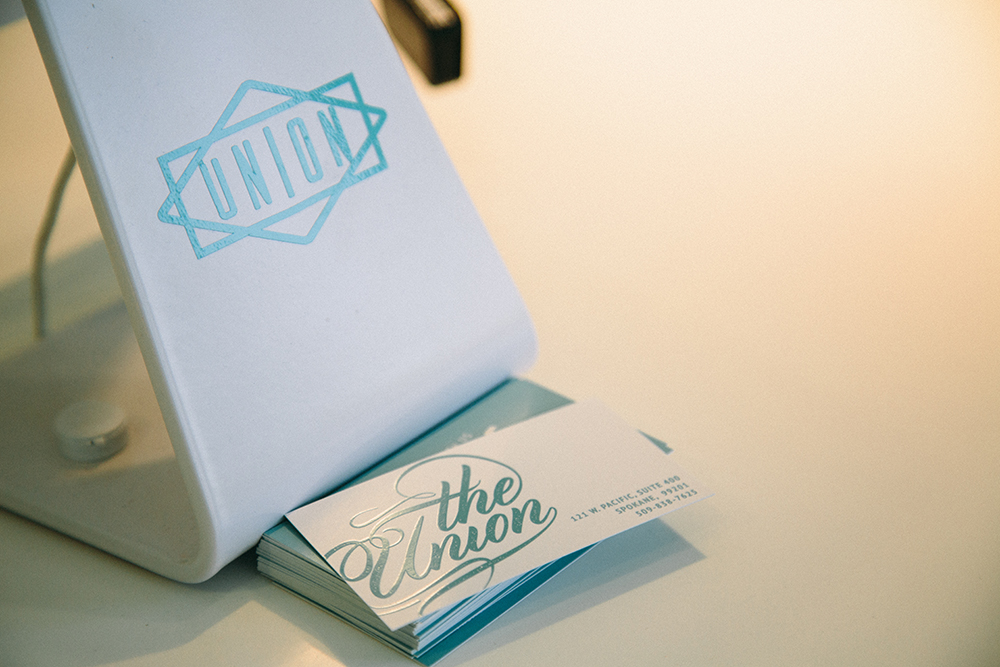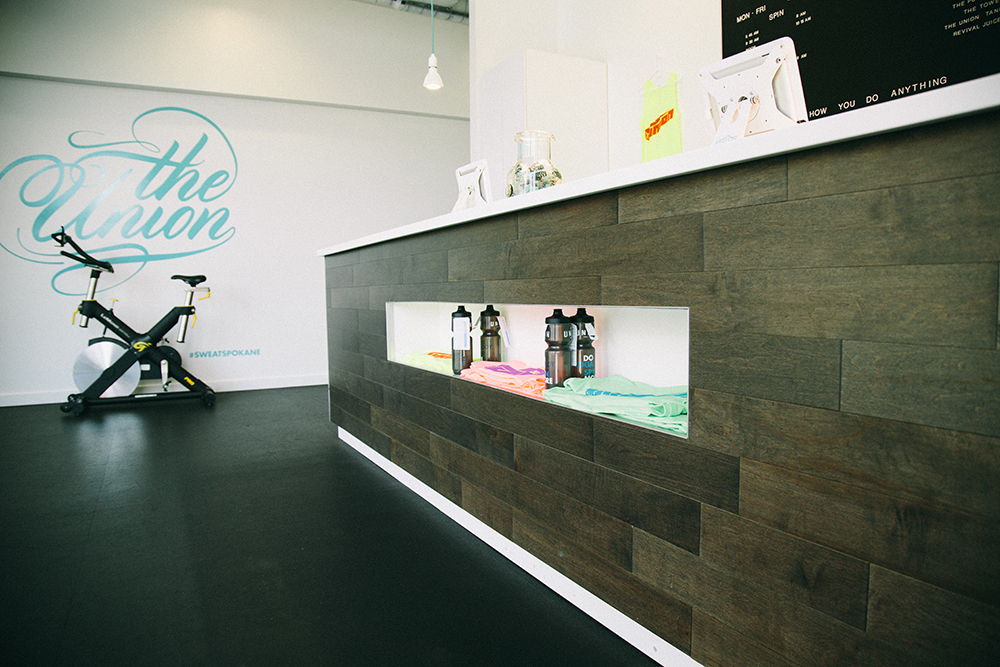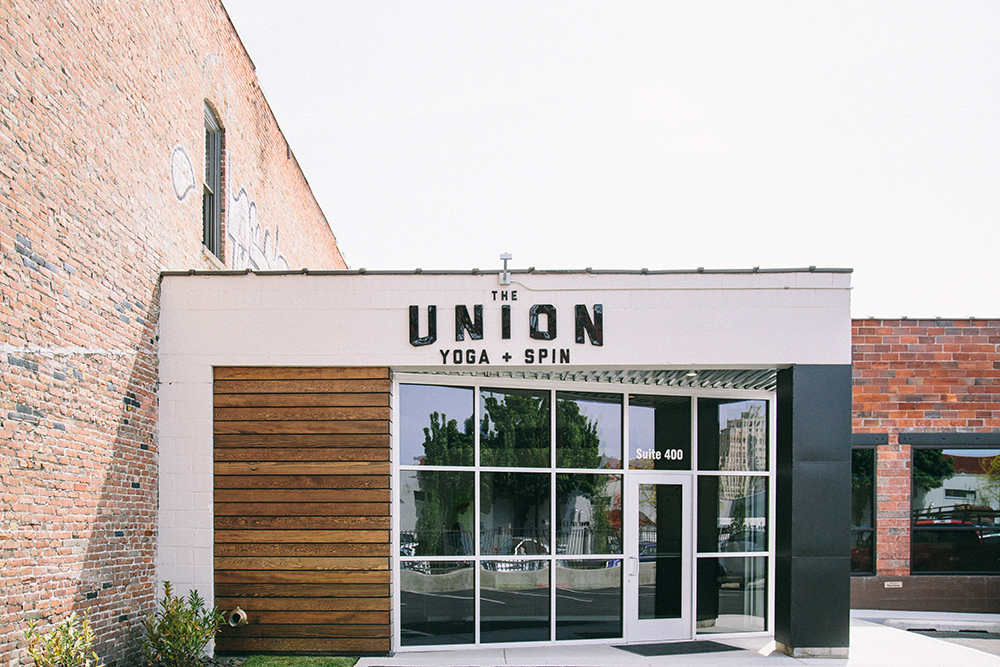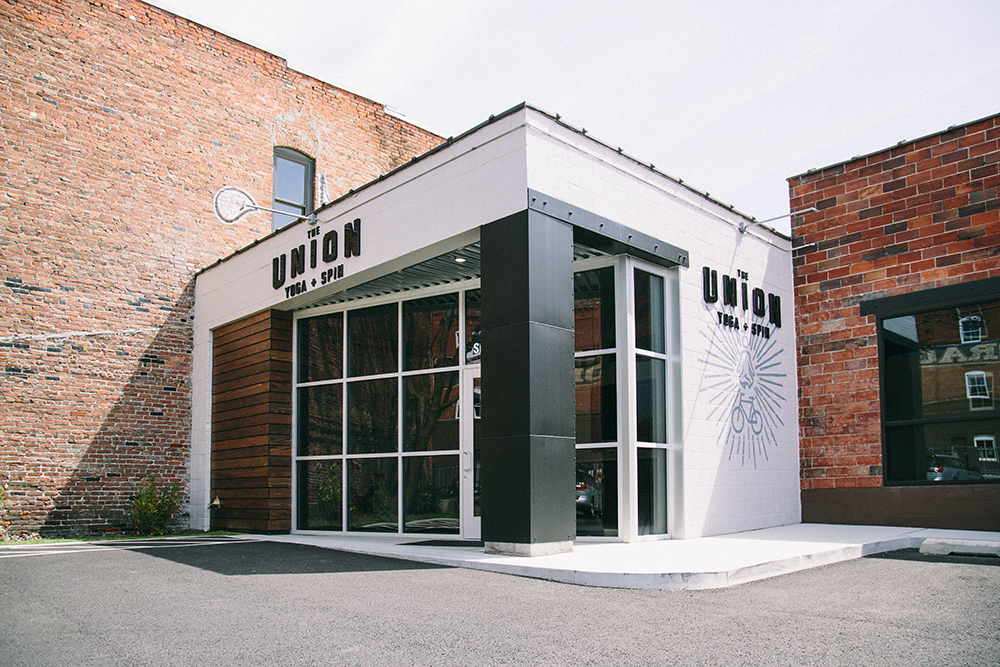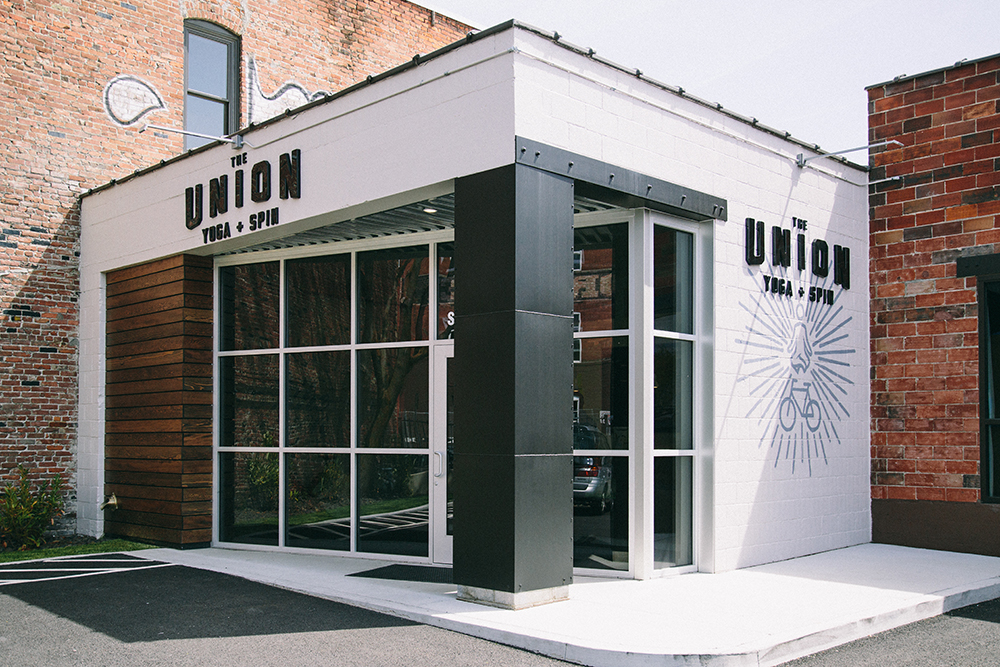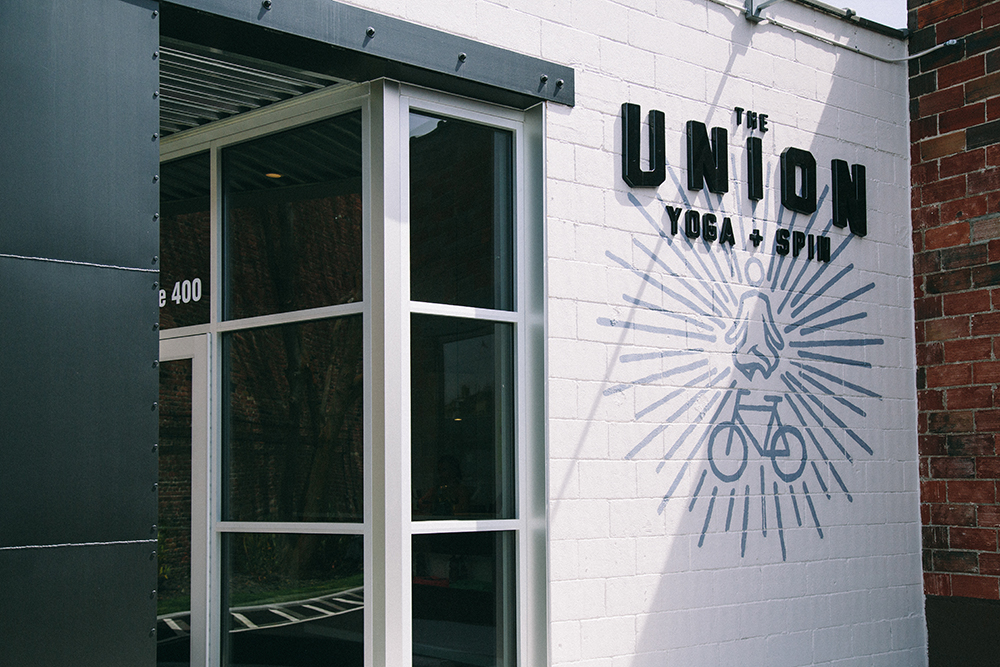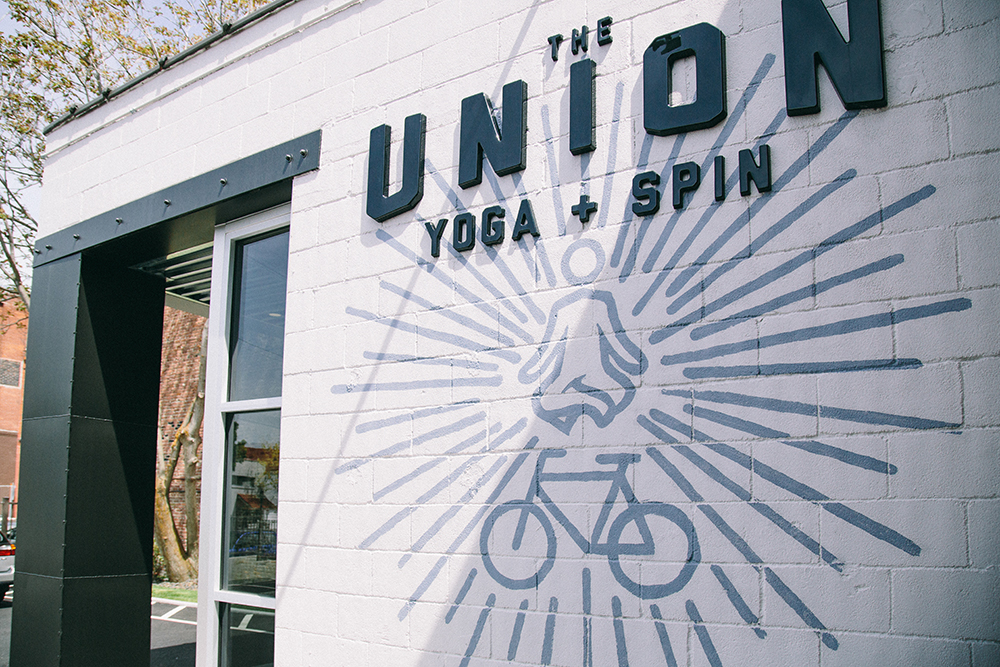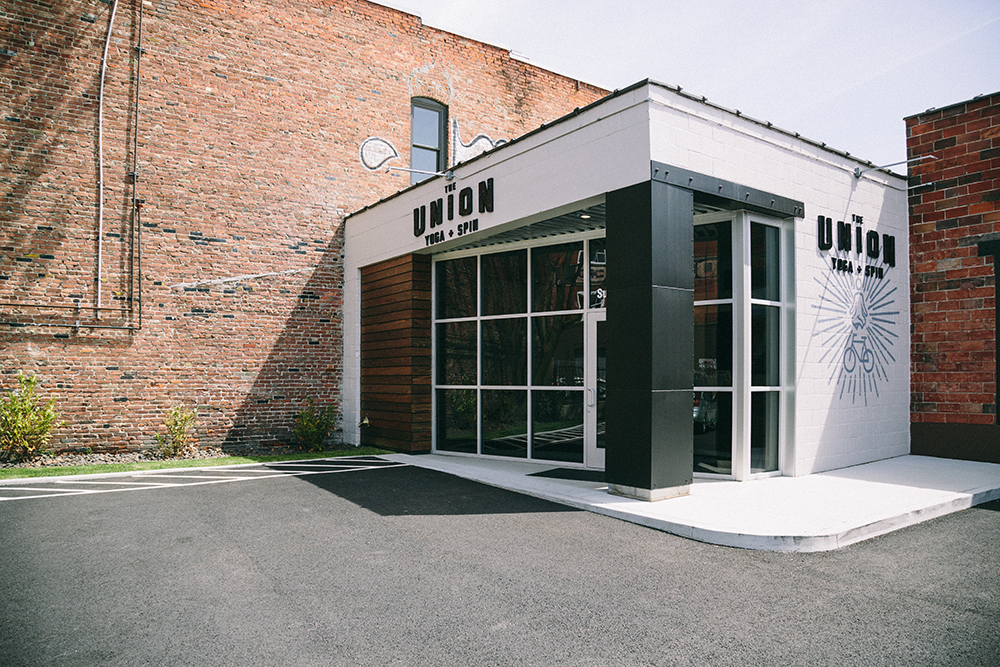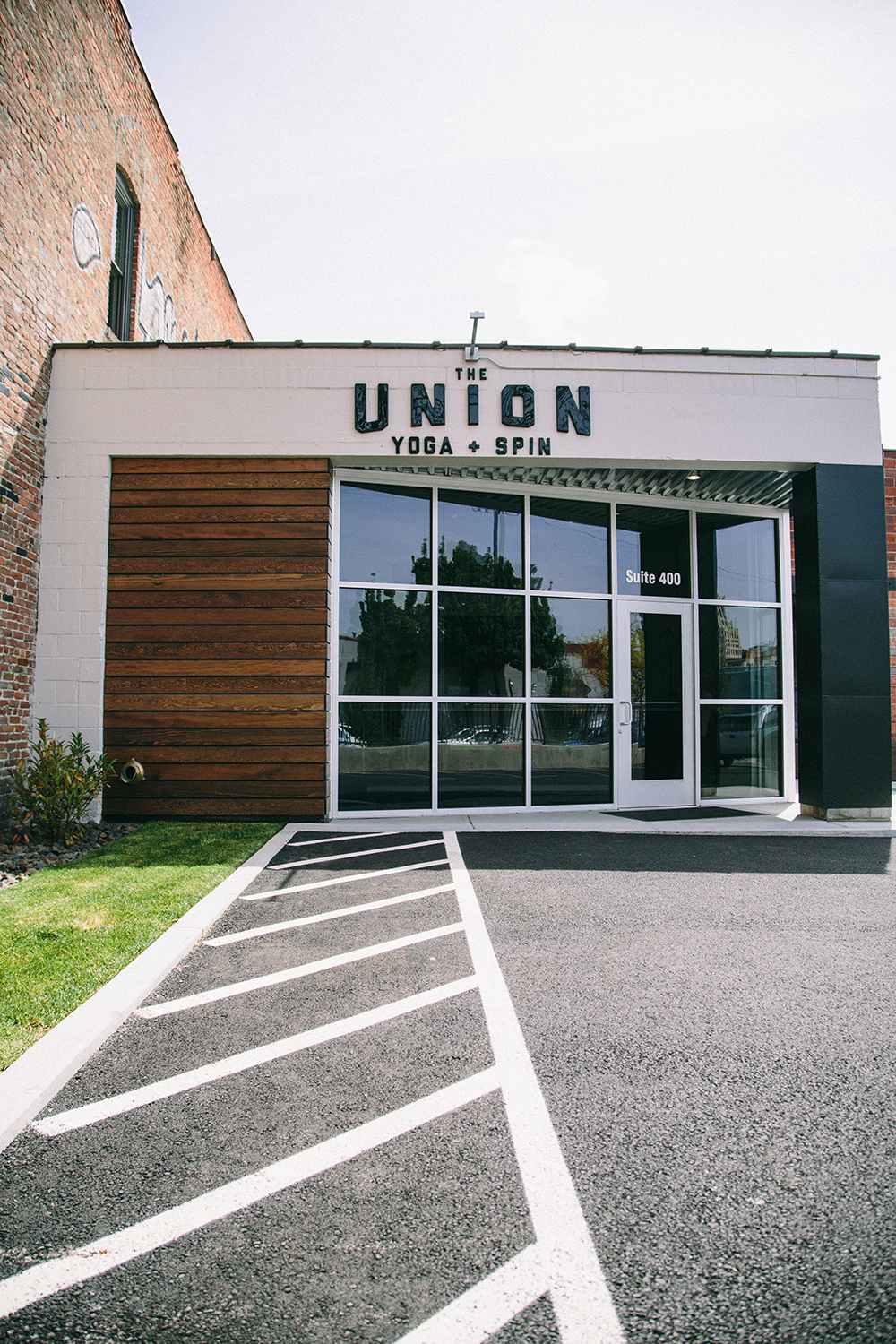 Clean lines, color-palette and modern style link up each face of the brand. My guess is, it feels so natural and cohesive because Joel created logos he liked and the owner picked from the set versions he resonated with and viola! Is this always what happens when we loosen our grip a little and let creatives run in a direction they are passionate about? It probably didn't hurt that Joel most likely worked on these designs on the clock at Seven2 under very little pressure financially from either end. One of the perks of having access to talent whenever you want it. Possibly there is something to learn about the process here. In the least this project is inspiring and delicious to look at. High praise to the owners and the designer.