Event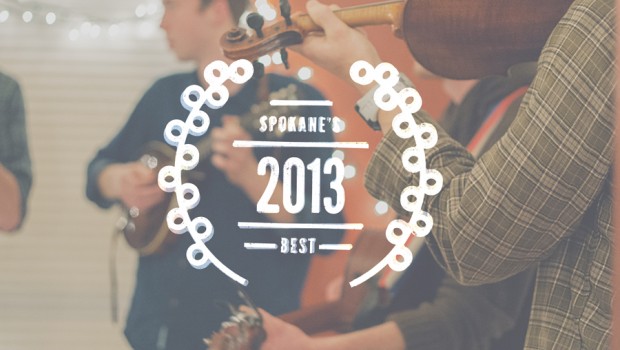 Published on January 7th, 2014 | by Karli Ingersoll
0
Spokane's BEST 2013 // 10 Musical Moments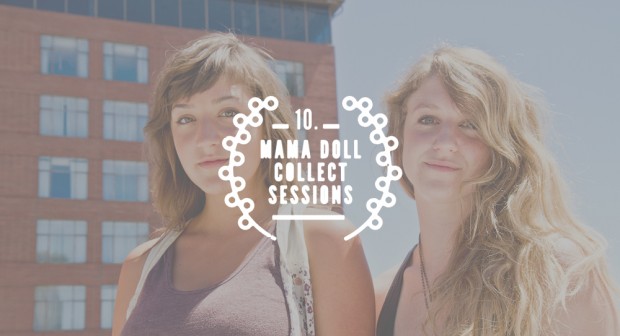 10. Mama Doll Collect Sessions
Hearing the first few notes of a new band is something special. I asked Sarah (from Terrible Buttons) and Austen (formerly of Franklin) to do our third Collect Session without even hearing them. In fact, I had never heard a single song Sarah had written. But I knew these two ladies (now three with the addition of Jen Landis from Cedar and Boyer) could not go wrong. My expectations were surpassed and now, six months later, Spokane's heart has been kidnapped by this power-house trio. Unfortunately, typical of local bands, there are still no demos or recordings of Mama Doll and all we have are these two live videos. So, we will all have to be content with hitting replay on youtube until they provide us with something new to listen to. Expecting a great EP or LP in 2014 from Mama Doll!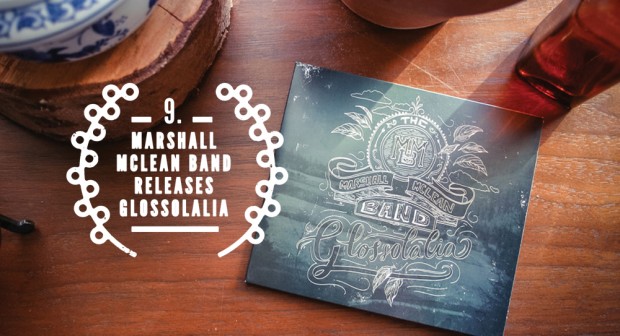 9. Marshall Mclean Band releases "Glossolalia"
Here on Collect we have tried to already make it obvious how much of a landmark this release has been for Spokane. If you haven't gotten the hint yet, I'm not sure what can convince you. Glossolalia is one of the best releases to ever come out of Spokane and in my opinion one of the best releases of the Northwest region this year. Marshall is a staple musician here and his band has really hit their stride in and out of the studio. They are unique, captivating and consistent. It doesn't matter what context they play in…a backyard birthday party with a crappy PA system or at the Sandpoint Music Festival to thousands. Magic happens every time because of their intense passion for the art form. Marshall isn't just a musician, he's an artist living and breathing his art on stage while people are allowed to watch. The songs and energy captured on Glossolalia will hold up for years as a favorite Spokane record. You can read our full review here, purchase the album here, or check it out on Spotify.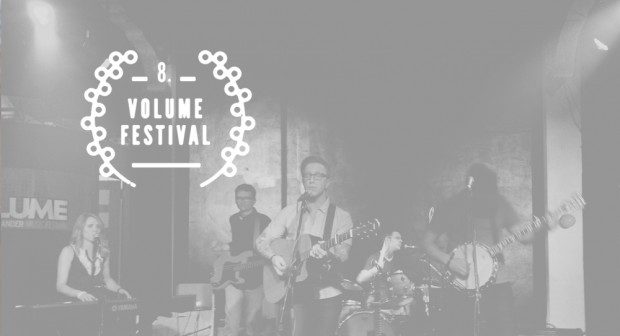 (pictured – Campfire OK at The A-Club)
8. The Inlander's Volume Festival
Volume in 2012 (the first year) was a landmark, in 2013 it became a step towards a new way of thinking about downtown and how it can be used to draw people into the music scene. It's become an event I not only look forward to because of the great music but because once a year downtown is full of people. Not in the way that it is on Hoopfest weekend or at 2am on a Saturday night. But full of young people, connecting with music on a new level. Sure, there's the typical scenesters and hipsters. But you'll also likely run into your coworkers, local baristas, and class mates who you would never see downtown otherwise. For a split second it feels like a real downtown. A big city, almost. It's different and surprising and it is a game changer. Lines form outside of each venue as they fill with people for the next act. People are catching up and checking in after each performance like they do at a real festival. The Inlander has always had the power and clout to pull something like this off. Cheers to them taking full advantage of that and offering the music scene here a huge step in the right direction. (More of a detailed recap of Volume)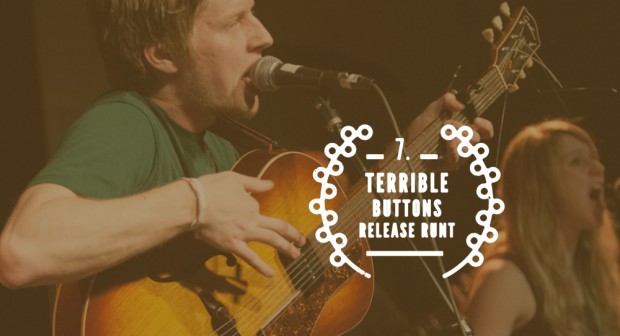 (photo by Morgen Schuler)
7. Terrible Buttons release "Runt"
The "T Butts" as many affectionately call them, have had a great year as a band. They released their 2nd full length album, toured like crazy and received great press all over the Northwest. As expected, they killed it with their live shows as well. They've always been a fun live band with a ridiculous amount of energy. At their album release show they even took it up a notch with additional string and horn players and a burst of celebratory energy. This team of musicians works hard, almost irrationally so. It's obvious that their commitment to the band goes below the surface level of being a hobby or a college phase. They continue to up their game and "Runt" was a perfect example of this. Top of the line production, stellar new songs and a sold out release concert at Nyne. Nearly the whole crowd was singing along or at least dancing by the end of the set. We expect to see Terrible Buttons maintain their crown as most beloved local Spokane band in 2014.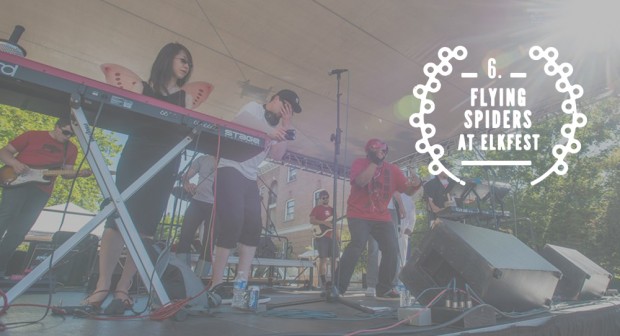 (photo by Matt Vielle)
6. Flying Spiders at Elkfest
2013 was an amazing and challenging year for local music. It is difficult to look back and not see the gaping hole that was left in our community. In early September we lost an integral, beloved member of the scene. Isamu Jordan was a music writer, promoter, rapper, poet, teacher, prophet, encourager, journalist and much more to us. He continues to be missed and continues to inspire us to press on in making Spokane a place of art, culture, diversity and beauty. The Flying Spiders performance at Elkfest will stay vivid in my memory for years. It was the last time I saw Som perform and it was epic. Flying Spiders had such an engaging presence on stage. Even with an early slot and a slightly difficult beer garden audience, they masterfully drew in devoted listeners with each song and beat. You couldn't help but get swept away by their performance. There's also been rumors of a full length record from Flying Spiders devoted to Som's writing and featuring some of his unrecorded pieces, something we will definitely keep you informed about if we hear more.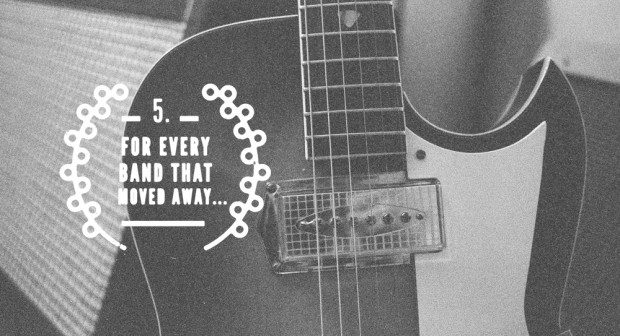 (photo by Josh Monteith)
5. For every band that moved away…
Each year people move away from Spokane. A completely normal thing in any city, but typically there are more musicians leaving town than coming. This past year was different. We may have sent a few Inland Empire favorites on to Portland or Seattle, but for each one that left, we said hello to some fresh faces. We greeted Alaskan band, Lavoy, welcomed back Jesse MacDonald (Franklin and Marshall Mclean Band) and are now home again to most of the members of Nude Pop who are forming a bunch of new acts since disbanding. College students from Whitworth returned to form new projects and my bro-in-law Scott Ryan joined the local cast of talented performers. We made friends with Runaway Symphony, Duke Hogue and saw familiar faces from Dead Serious Lovers, Terrible Buttons, The Horse Thieves, Cedar and Boyer and Cathedral Pearls start new projects. Cami Bradley STAYED in Spokane AFTER making it big on AGT and local folk duo, The Rustics expanded to a full band lineup. That's probably only even half of the stuff going on, but it sure is enough to get me excited and hopeful that maybe we will see a new trend of musicians sticking around a bit longer and finding great ways to expand what they are doing from Spokane as a home base.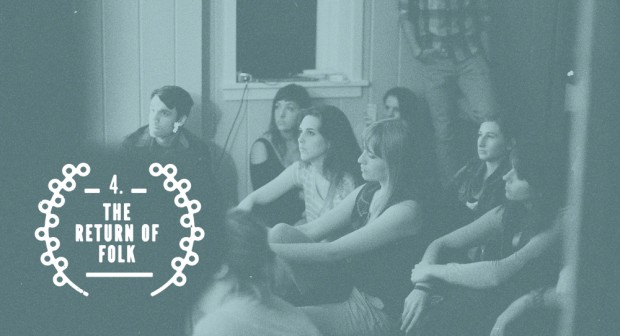 (photo by Josh Monteith)
4. The Return of Folk
After Empyrean moved to The Big Dipper in early 2010, Spokane saw quite a decline in folk/roots genres inside the core of the downtown music scene. Without a devoted listening space to share tunes, singer-songwriters formed bands, added drums or just plain disappeared. The decline of the evening coffee shop and open mic scene also contributed to this. It became difficult for artists to put themselves out there to just become background noise at whatever bar on a whim decided to have live music. Empyrean continued to book more folk groups and solo artists at The Big Dipper till they closed in 2011, but it just wasn't the same as their original location.
2013 was the first year I have seen folk acts in Spokane take hold again. I've done my best to help facilitate that with the Collect Sessions and our Secret Shows. But other events like Terrain and Volume have created new, valuable platforms for solo artists or acoustic performances. House shows and alternative listening environments have popped up and a small handful of late-night cafe type environments and open mics have finally resurfaced. Nationally, folk music has remained as dominant as ever with bands like The Head and the Heart, Mumford & Sons, and The Lumineers at the top of their game. There's no less demand for local folk music and the Spokane listening community is starting to realize that. The magic of a well crafted song, or a powerful voice will always have the power to hush a crowd…but now we are seeing more audiences in more places hushed and waiting for it before it even rings out.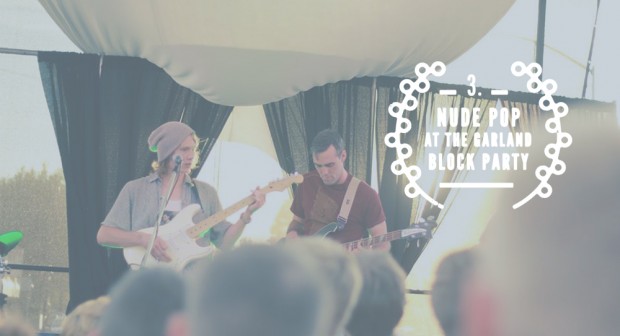 (photo by Taylor Doran)
3. Nude Pop at The Garland Block Party
Nude Pop wasn't really a "Spokane" band this past year as they moved on to Seattle and spent a lot of time touring after winning the EMP Soundoff in 2012. But similar to other bands that have relocated to Seattle, they retained a close following here in Spokane and we still claim them as our own when possible. After releasing their Splintered Selves EP they strutted their stuff at several local performances, one of which was a headlining slot at The Garland Block Party. Technically impressive, a perfect amount of youthful angst, a dose of dreamy story-lines and plenty of dancing grooves makes Nude Pop one of the best local live bands. We are still mourning their breakup but happy some of them are back in Spokane playing in new bands.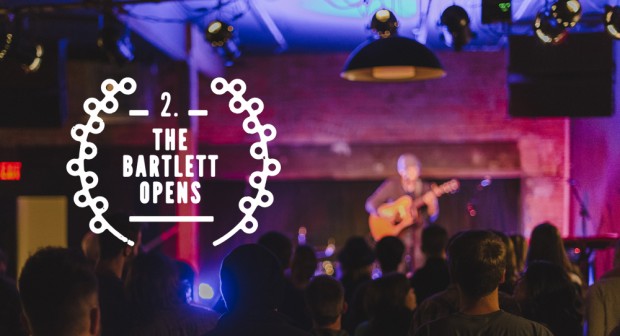 (photo by Brandon Vasquez)
2. The Bartlett opens
We barely made it in under the 2013 calendar, but after several setbacks The Bartlett officially opened on December 12th with an outstanding performance from Brooklyn based band People Get Ready. Tambourine man even made an appearance to christen the space with his silver sequin get-up. Less than a month later we've already sold out one show, started an open mic, hosted 20 bands and a handful of authors and poets. The Bartlett isn't just mine and Caleb's venue or business. It belongs to all the bands who donated to our Indiegogo compilation, to all the people who bought our grand opening tickets and waited patiently for over a year to redeem them, to all the volunteers who wielded a hammer or a paintbrush during construction, to The Inlander and the Spokesman who have covered our story over and over again and to all the folks who desperately miss the Empyrean. We've got a lot of work to do, but 2014 is already looking like it will be a great year inside these four walls.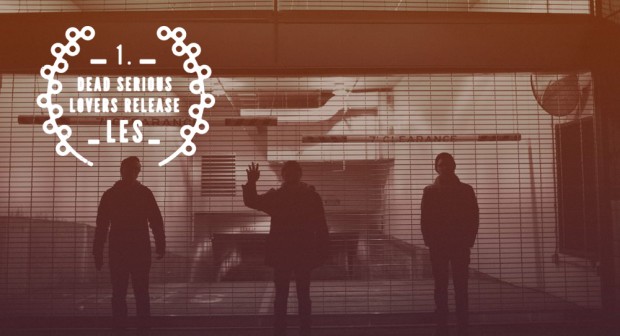 (photo by David Hensrud)
1. "Les" by Dead Serious Lovers
I've thought about this a lot and I've chosen Les as THE BEST thing that happened this year in the local music scene. This record is the 2nd full length release from Dead Serious Lovers and it's simply amazing. It's unforgettable, unique, and it plagues me that it hasn't had more recognition. Dead Serious Lovers is hands down one of the best bands Spokane has seen in a long time. They are musically solid live and have great stage presence but neither of those things are the ultimate strength of the band. It's the ease at which they write such iconic songs. Tracks like "I See Faces" get under your skin like a Carly Rae Jepsen song without the annoying guilt of realizing you have a top 40 girl pop song stuck in your head for weeks. The record is dark and haunting and sure, it sounds a lot like Radiohead sometimes but not in the way that a cheap knock-off band might. It sounds like Radiohead in the good, authentic, experimental rock way. Like there is thought behind the tones, lyrics and melodies. Nothing tracked without serious intention. If you haven't let yourself be captivated by these 11 songs yet, it's time. Go buy it or check it out on Spotify.
What moments did I miss? Comment below and let us know!