Event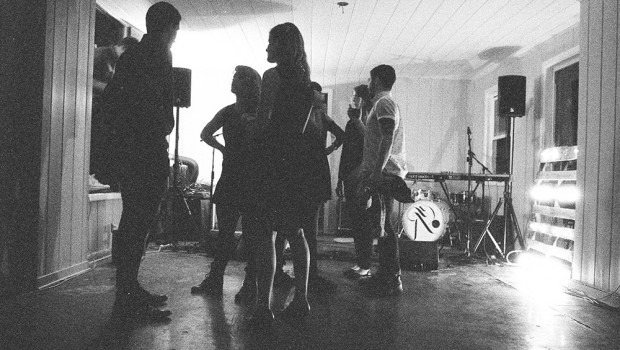 Published on September 23rd, 2013 | by Scott Ryan
1
Secret Show Recap
If someone were to have accidentally wandered into the non-descript artist loft where the first Collect Secret Show was taking place, they'd have been forgiven for thinking these shows had been going on for months. The quality of the music and presentation set an incredible standard for the (hopefully!) many more shows to come. Of course, since some manner of exclusivity is the point of a secret show, it would have been challenging to find it by mistake. Rather than a means to shut people out, the point of a secret show is to create an experience that doesn't happen by accident; this event was purposed and was created for people who would seek it out on purpose. Those who did caught a glimpse of what can happen when talented folks are given a respectful and intimate setting to share their craft.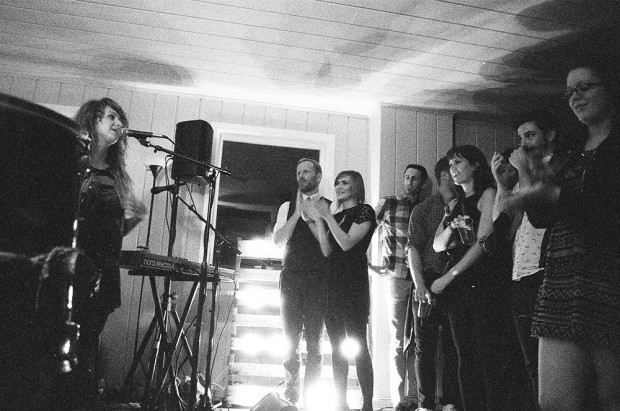 With any sort of event, the right atmosphere can be the trickiest thing to create, capture and maintain. The location, the decor, the activities…each element plays a part in making or breaking the experience. Anyone in attendance that night would be hard pressed to argue against the fact that the atmosphere was near perfect for an evening of intimately shared music and socializing. Every detail seemed to lend itself to the experience as a whole: the selection of local bands, the rooftop escape with a panoramic view of downtown, local artist giveaways, low-lights…even nature seemed eager to help, providing a drizzly, proto-fall evening that was perfect for huddling up with strangers in a small space.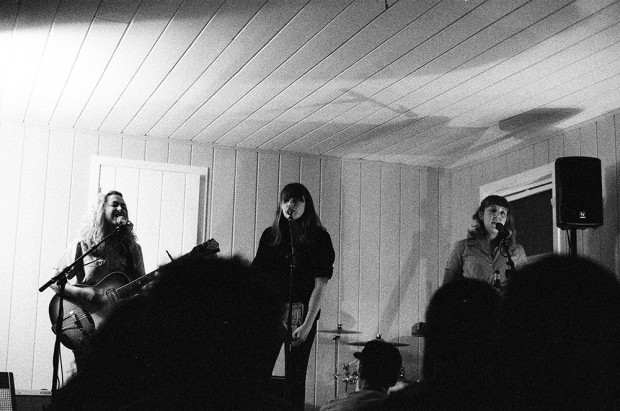 Opening the show with a rough-hewn charm, lady folk trio, Prairie War, kept the audience rapt with lovely three part harmonies and songs of heartbreak and world-weariness. Their relaxed, seemingly unrehearsed on-stage rapport is a huge part of the appeal: trading instruments and lead-vocal duties, as well as inside jokes and anecdotes. However, maybe it is simply a clever tactic to lower your guard before their timeless, country-tinged folk songs sneak up and break your heart.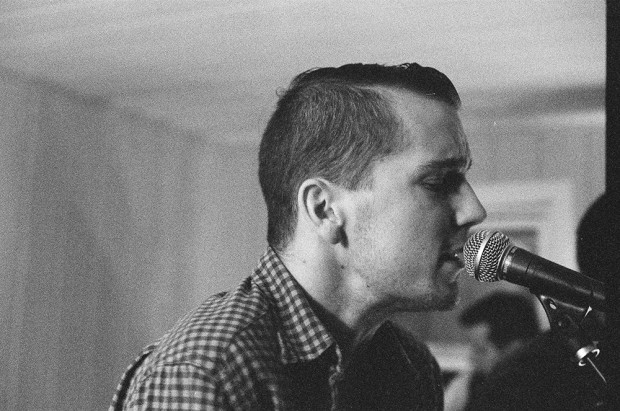 Travelling from Moscow, ID, Runaway Symphony shared a powerful and energetic set that mixed the southern rock style of Band of Horses with the emotional rise and fall dynamics of bands like the National or Antlers. While their music definitely deserves a larger stage, they never overpowered the room. Their anthemic set created moments of transcendence for the fifty or so listeners packed in the tiny loft.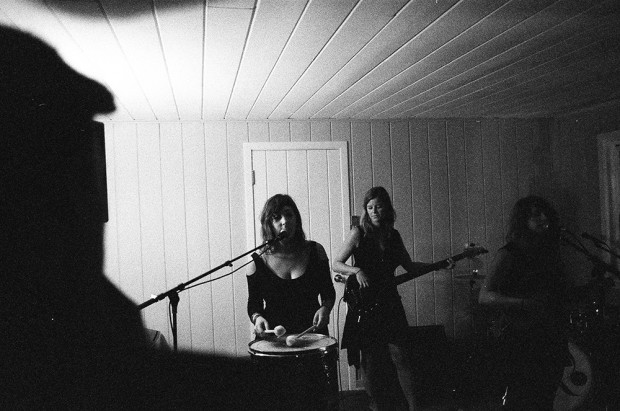 With Mama Doll, vocalists, Sarah and Austen, have a unique gift: they sing so well together, it could easily be mistaken for one voice, split into two parts. It helps that their spooky melodies and arrangements are easily memorable, using a ukulele, a floor tom, some eery organ patches and bass to create a sound reminiscent of contemporaries like Timber Timbre. Another trio of lovely ladies, their music also took the audience into heartbreak territory, but aimed to evoke something darker in the human spirit.
If this first foray is any indication, music fans in Spokane have much to look forward to indeed. I can't wait to find out where and when the next one will pop up.
P.S. Take a gander at what these fine musicians have to offer and support the local music community:
Prairie War | Runaway Symphony | Mama Doll