Event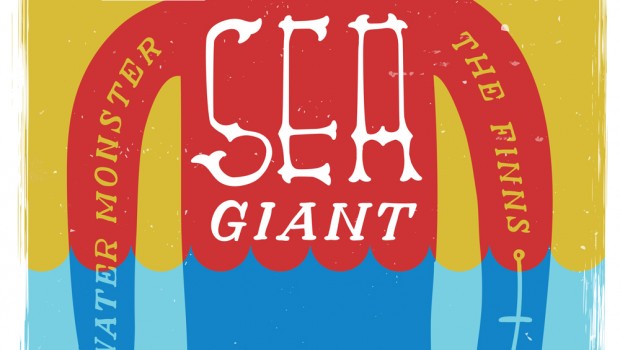 Published on May 3rd, 2014 | by Scott Ryan
0
Sea Giant, 'Our Dead Age' Review
If there is one certainty in the progression of popular music, it is that everything eventually looks backward for inspiration. All genres seem to loop back around to where they began, seeking the same muse that inspired the pioneers that first discovered her. What becomes interesting in this reverse evolution is the way music history becomes something of a long, kaleidoscopic tunnel. As young musicians look back through it, they find new ideas by seeing the past through every sound that their influences have impacted, and in turn, letting each variation influence them. These fluctuations can be subtle, but they are what make each new sub-genre unique unto itself. And while uniqueness in the expansive genre of synth-pop music can be challenging to find these days, Sea Giant are setting themselves apart one catchy song at a time.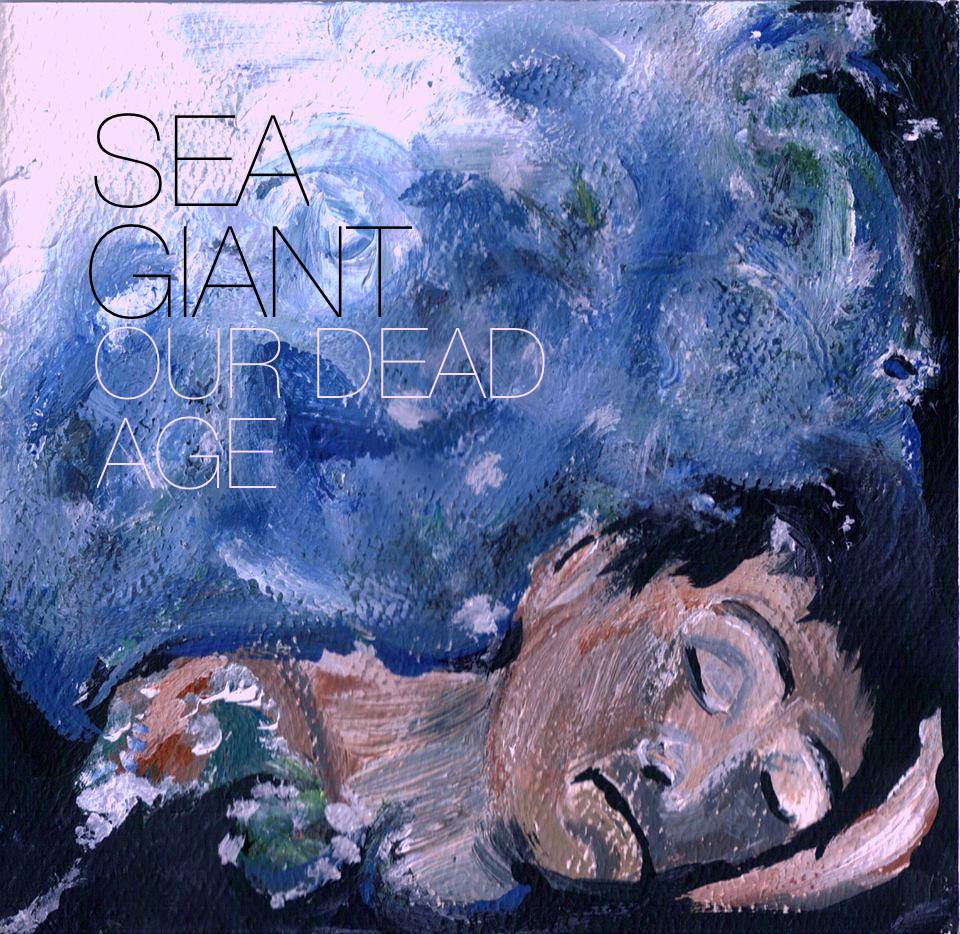 What stands out immediately about Sea Giant's work on their new EP is how human it sounds. Where music created on machines can often sound far removed from human touch, 'Our Dead Age' is infused with man-made energy. As a two piece band, there are obvious limitations to what can be played live without the use of tracks. However, Conor Knowles and Kyler Ferguson use these constraints to their advantage, eschewing the more lush, production heavy sound heard on many synth pop records in favor of a raw, minimalist approach. In fact, their bright, biting guitar tones and wailing, unpolished vocals have a lot in common with new wave bands like Television, or more recent punk revivalists, Eddy Current Suppression Ring. They meld these elements with brooding synth bass lines, 80's inspired beats and bright, organ-esque leads (ala Mates of State) to create a sound that is both influenced by the past and looking to the future.
This raw minimalism mostly works as it allows the catchy hooks and synth melodies to stand out, and compliment Knowles' affected vocal delivery, which oscillates between a nasally bleat and a low growl. Occasionally, a guitar or synth part will seem to stick out to the point of being distracting, but this seems to be more of a mixing issue, rather than a problem with the part itself. The songs are filled with feelings of insecurity and images of death: "There's nothing left of what you saw in me/ I'm dying soon, but who am I to keep you near," sings Knowles on the title track, viewing death as both an inevitability, and the only true way out of a relationship. The listener can hear the influence of bands like Joy Division, or even post-emo pioneers like Coheed and Cambria, but the darkness of the mood is offset by strident, catchy lead lines. There are instances where some fat could be trimmed (one song clocks in at over 8 minutes), but on standout tracks like opener, 'Bones and Burials,' title track, 'Our Dead Age,' or 'Close,' Sea Giant keeps things tightly crafted by knowing when to introduce melodies and sounds and let them burrow deep into your brain before dropping them out to introduce something new. 'These Years Will Eat Us Alive' even plays with our expectations by opening with a memorable guitar line that turns out not to be the melody, but a harmony part once the rest of the band drops in. Moments like these will at first surprise and then reward repeat listeners and hopefully with time, these instincts for songcraft will continue to mature without tempering the raw spirit at the heart of Sea Giant's music.
"What we leave behind never dies," the band sings, and it seems to be a mantra at the center of the EP. It also holds true about the nature of how the music created and left behind by bands and artists in this age will eventually be discovered, and maybe even influential to some future generation of musicians looking to their forebears for inspiration. Sea Giant may feel that they are living in a dead age, but if they continue to meld their own influences into something this well crafted and powerfully human, it may indeed live on long after they're gone.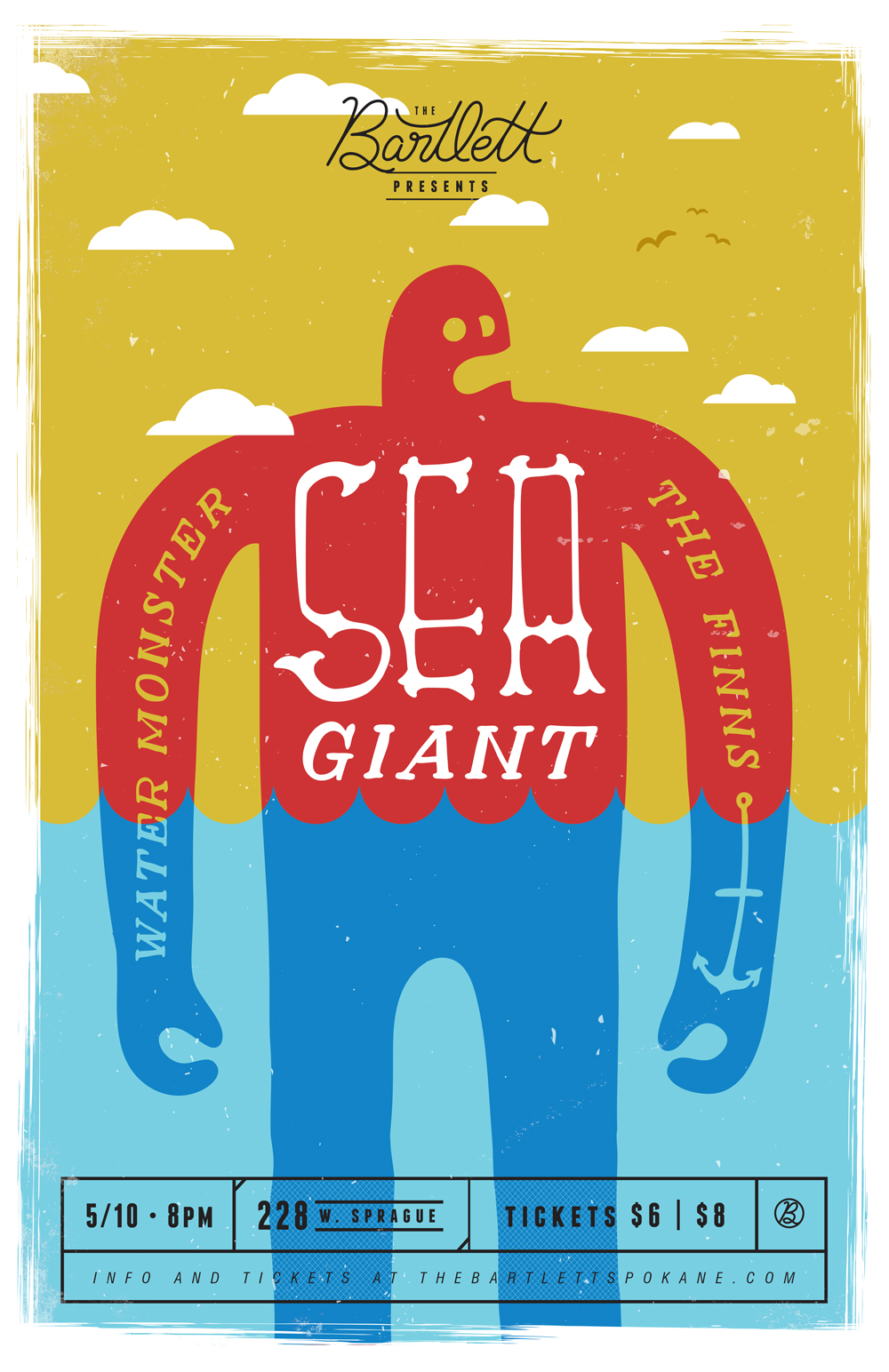 Poster by Aaron Abolofia of Tiny Mammoth Ink