Music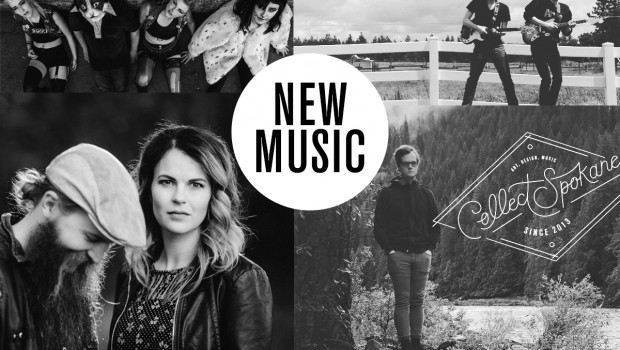 Published on August 23rd, 2016 | by Karli Ingersoll
0
New Spokane Music – Summer 2016
Some new Spokane bands have emerged over the past few months I've really been excited about and after my usual scouring of bandcamp I also found some interesting new things local musicians have been working on. There's a couple of other new acts just getting their feet under them who don't have any recordings yet but keep an eye out for Balonely, Super Sparkle, Violet Catastrophe, Nat Park and The Tunnels of Love, Fat Lady, Breadbox and Holy Cows. For now, listen on!
Runaway Octopus – Garage/Surf
Can we have too many garage rock bands in Spokane? No, not when it's kind of our thing. This new band fits the bill perfectly with their surf-vibe garage rock.
Wake Up Flora – Acoustic/Songwriter
Wake Up Flora is Kyle Siegel's music project with positive lyrics and sweet melodies. Definitely worth a listen if you need some brightness in your day.
The Powers – Country/Blues/Folk
The Powers are a new roots group out of CDA. They jumped into the scene as a new band but as incredibly seasoned musicians and songwriters and just opened for Emmy-Lou Harris at the Festival at Sandpoint. They are super dynamic live and are definitely for fans of the Civil Wars. They don't have any embeddable music but you can check their tunes out over at their website – thepowersmusic.com/
Misty Mountain Pony Club – Old-Time/Bluegrass/Folk
You might recognize Sally from Dry & Dusty who did a Collect Session with us a while back. Some of the most authentic old-time music around. This new group is Sally and her boyfriend, Milo Krims who add his own unique outlook on roots music. Check out some of their music on this website – sallyjablonsky.wix.com/mistymtnponyclub
Little Wolf – Folk/Songwriter
Little Wolf is a natural movement towards an official name to the collaboration between Sandpoint musicians Josh Hedlund and Justin Landis (The Marshall Mclean Band). The two have been playing music together for a long time and mesh in a way that only old friends can. Listen here – littlewolfband.com
Itchy Kitty – Punk
I rarely post about punk music on this blog but Itchy Kitty is undeniable. They are straight to the point, memorable and aren't trying to clutter what they do with unnecessary experimentation. They let their style and music speak for itself. They are like the goth-evil-twin of Tacocat and I hope they become as famous.
Walker – Electronic/Experimental/Lo-fi
Norman Robbins of Jan Francisco keeps busy experimenting with music. Walker seems to be a personal set of tunes that is more electronic and has a pretty chill vibe.
The Dancing Plague of 1518 – Dreamy/Electronic
Conor Knowles is another local musician who hustles like crazy, constantly releasing new material between Sea Giant and The Dancing Plague. This new record he collaborated a bit with Ramsey Troxel on and he's been on the road doing shows out of town quite often this year.
(the featured image is of Itchy Kitty, Runaway Octopus, The Powers and The Dancing Plague of 1518)