Music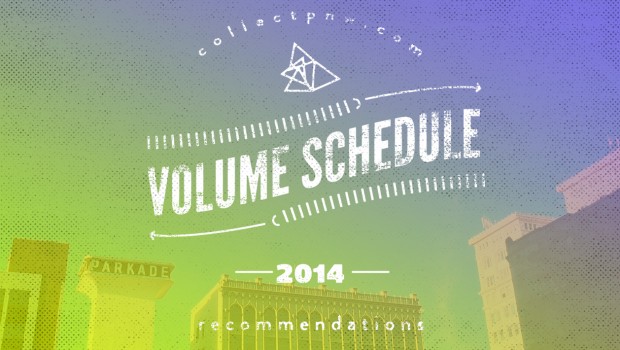 Published on May 20th, 2014 | by Karli Ingersoll
0
Collect's Volume Schedule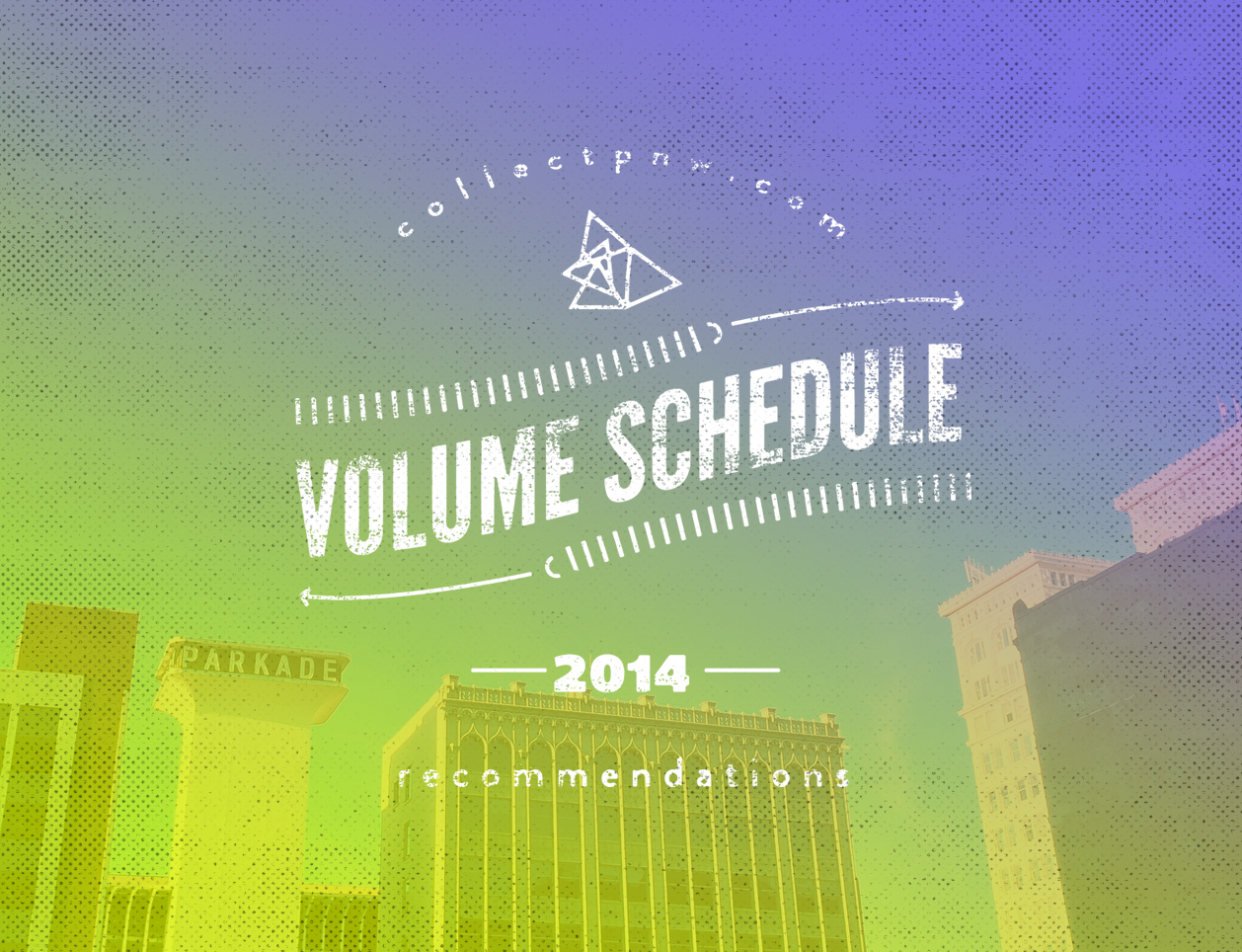 Volume, The Inlander's yearly music festival, is coming up quick and we have some suggestions for how to wade through the schedule. A handful of Collect local favorites like Marshall Mclean Band, Water Monster, Terrible Buttons (their last show ever), Dead Serious Lovers, Mama Doll and more. The local acts are in BOLD. The schedule is obviously packed and you won't be able to make it to every single act here, but here's some brief highlights. Also, you'll see a little surprise on the Saturday schedule! Click here to download the schedule for reference.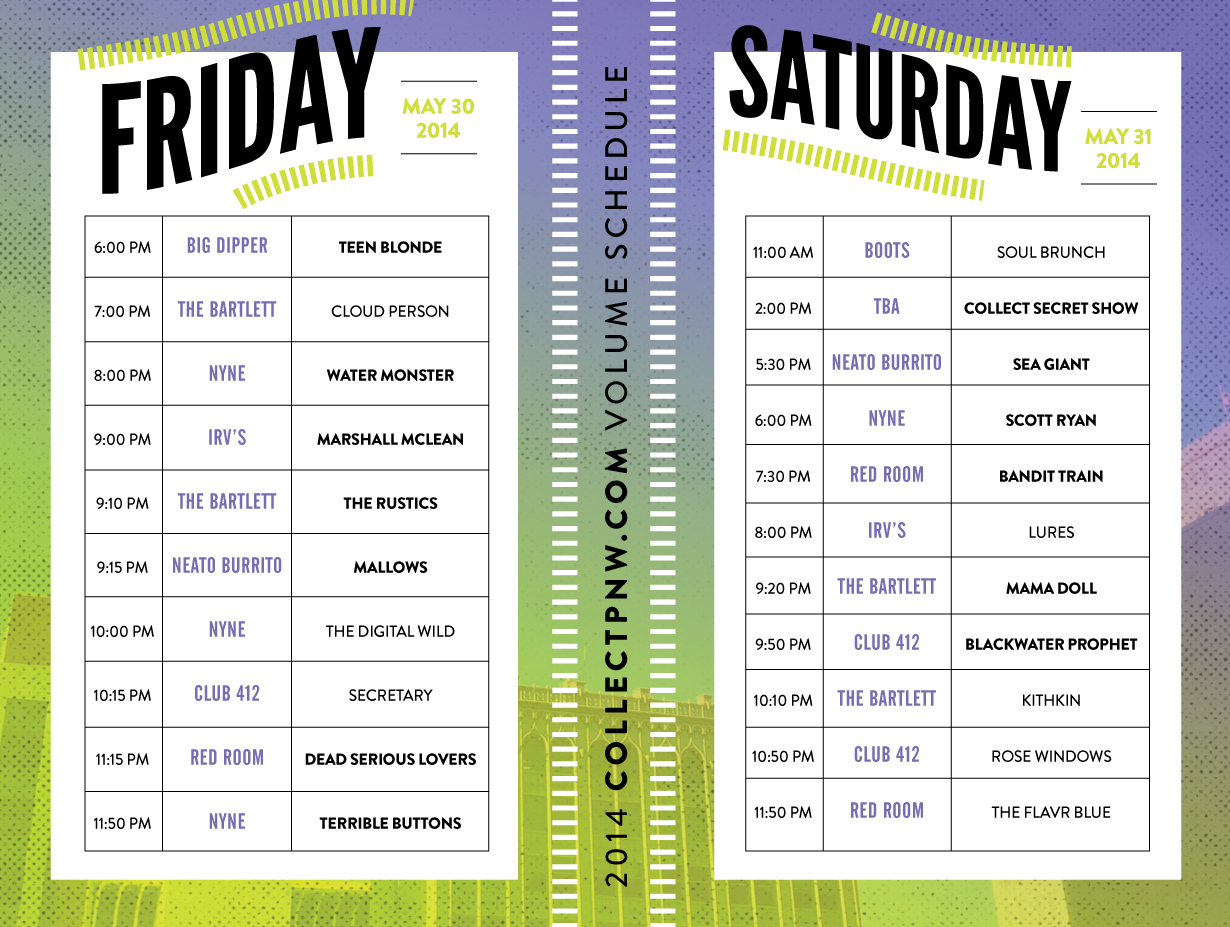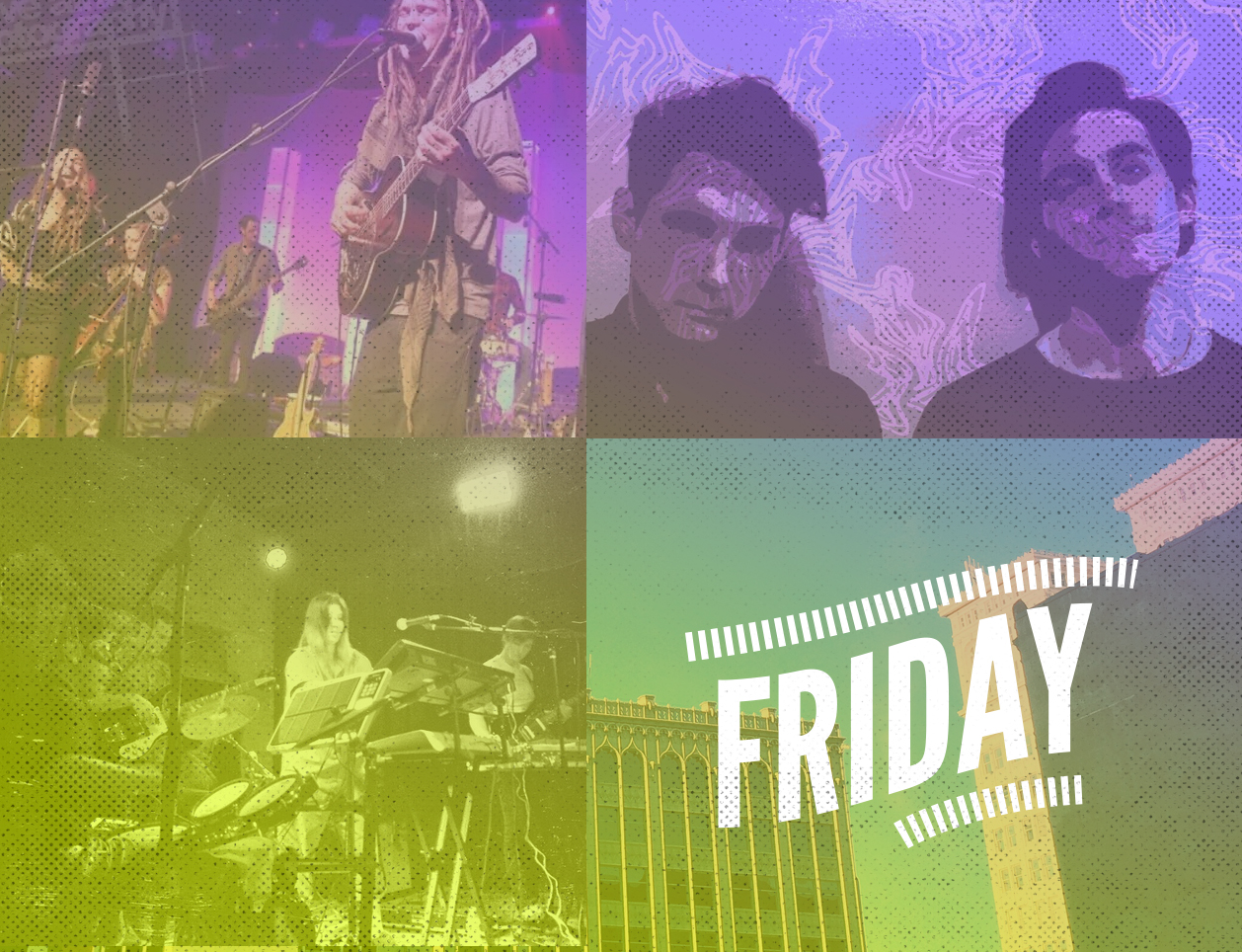 FRIDAY HIGHLIGHTS
TEEN BLONDE at THE BIG DIPPER
Teen Blonde is a collaboration between Adam Price and Ramsey Troxel, two fantastic young songwriter/musicians. Adam's voice and songwriting remind me a bit of Kurt Vile and it will be interesting to hear where Teen Blonde has been taking their tunes with this new two-piece arrangement. // Teen Blonde on Facebook
MALLOWS at NEATO BURRITO
This one is not to miss. Mallows just debuted at their first Spokane show and it was something. Essentially the band is Nude Pop with local piano songstress, Hannah Reader replacing the old lead singer. It's 80's inspired, fast-fingered, etherial, poppy, wild, impressive and fun. There's a lot going on, yet the songs are palatable and driving enough to connect to the listener throughout the performance. // Mallows on Facebook
THE RUSTICS at THE BARTLETT
Members of The Rustics have been traveling the world and they haven't performed much since their EP release several months back. I'm excited to see if any new songs have formed since returning from their adventures. I'm guessing a little guest appearance from Cami Bradley might occur as she is performing directly after them on the same stage. // The Rustics on Facebook
SATURDAY HIGHLIGHTS
SOUL BRUNCH at BOOTS
Soul Brunch was a weekly event Isamu Jordan used to host and DJ at Boots on Saturday's. Bringing it back for Volume is the perfect way to usher in the memories and presence of Som on this celebratory, musical weekend. My guess is the place will be to the brim and overwhelmed with the aroma of gluten-free pumpkin waffles…but sharing in the experience will be worth any wait that might be at the door.
COLLECT SECRET SHOW (more info TBA)
YEP. We are doing a secret show AT Volume this year. That's all I can say at the moment. Stay tuned for lineup and RSVP info. You won't want to miss it.
KITHKIN at THE BARTLETT
Kithkin is a group from Seattle and they are about to release their debut full length album which is already buzzing like crazy. I've never seen these guys live but everything I've heard is that they are wild-talented, dynamic, rhythmic and unforgettable. // Kithkin on facebook
ROSE WINDOWS at CLUB 412
Another Seattle band that has been on the rise with their unique brand of retro, bluesy, psychedelic, hippie rock. Their tunes are well written with a strong female lead vocalist and I've heard they put on a great live show. I'm already sold and have been enjoying their album for months, so this is definitely one of my top acts to catch at Volume.
All the other bands I listed you can check out full bios for and more info on at the Volume Website. ALSO, YOU WILL NEED TO BUY TICKETS! GO HERE!
Or here's links to Collect articles about a few of them. Water Monster, Marshall Mclean Band, Dead Serious Lovers, Terrible Buttons, Sea Giant, Scott Ryan, Mama Doll.