Film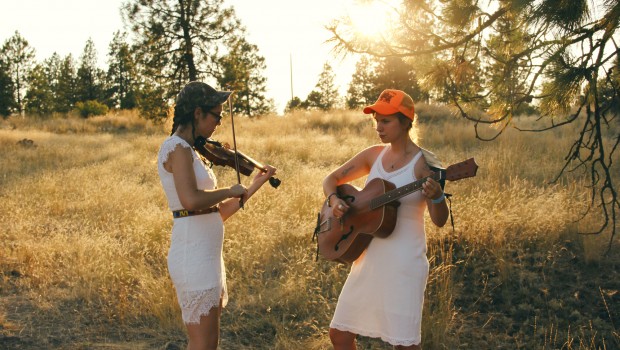 Published on October 9th, 2014 | by Karli Ingersoll
0
Collect Sessions // Dry and Dusty
Dry and Dusty is a local old-time sister duo. If you aren't familiar with the term "old time", it's a genre of North American folk music with roots pointing to origination from Western European countries like France, Germany and of course has some roots in English and Scottish folk music. But most of it was created by cultures settling in North America. Old-time music was also developed along with folk dances like square dancing and clogging.
I met Sallie and Ruthie here at the bartlett open mic and was drawn to the sincerity and familial harmonies in their performance. Their voices blend in such a sweet unified way and they perform a type of historic folk music with such a youthful authenticity. They were raised on American folk genres like Old-time and bluegrass and it's obvious that playing their music together is a continuation of years of gathering as a family over music.
This first song is an original tune.
This next tune is a traditional fiddle tune.
We shot the Dry and Dusty Collect Sessions at a friend's property near SFCC. Sean Finley of This Had Better Be Good Films filmed and edited both videos and Caleb Ingersoll recorded and mixed the audio. Follow Dry and Dusty on Facebook for future updates and shows coming up.