Event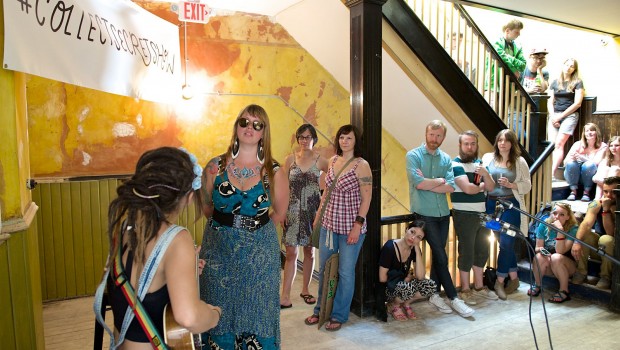 Published on June 11th, 2014 | by Karli Ingersoll
0
Collect Secret Show III Recap // Marshall Mclean Band & The Mother
Our third secret show was different than the previous two in a handful of ways. The attendees had to find their way into a half-way finished brick building up a long flight of stairs into a dusty skylit hallway. Right in the middle of the craziness of Volume weekend on a hot sunny afternoon we discovered an intimate and sparse hour of soul and story.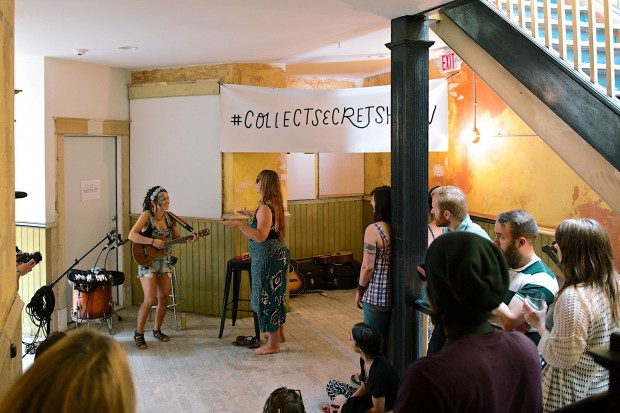 The Mother
Mackie and Adrienne. What can be said about these two that isn't already felt as you watch them sing? Mackie has been in several other projects locally including Old Bear Mountain and The Rustics. Her and Adrienne showed up at Bartlett Open Mic a few months back and I was overwhelmed with affection for the power they have together. Their set was playful at times which you get a hint of as they giggle in between humming along the melody. And at other times it's gut wrenching. Needless to say, the small crowd was captivated and probably would have sat still in that 2nd floor landing for at least an hour listening to this simple duo.
Follow The Mother on facebook.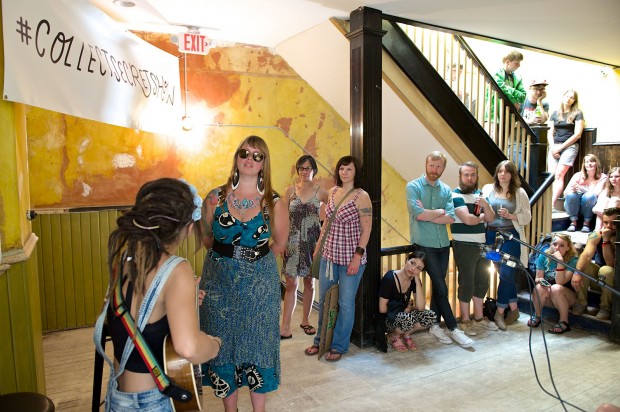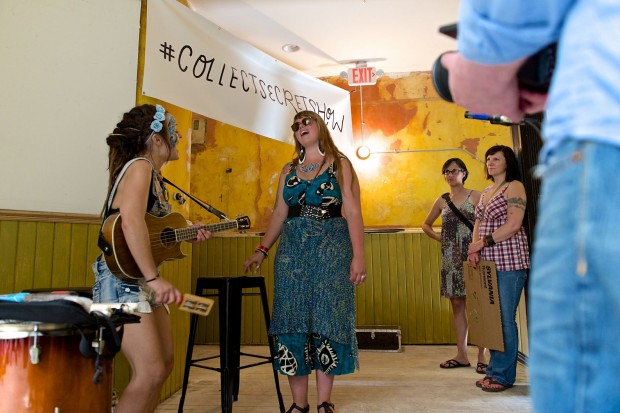 Marshall Mclean Band
If you've seen the Marshall Mclean Band before, it was probably a much more high-powered experience with full drums, bass, pedal steel, electric guitars and keyboards. At this Secret Show we were able to see a different, no less powerful face of the group. At the core of their music is Marshall's songs and story. In between several songs he shared about his inspiration and passion for the new music he's been working on. A living room style performance allows for that intimacy that can open up a dialogue between audience and performer. Revealing new connections to the music that the audience hadn't discovered before.
Last year Marshall released his first full length album as The Marshall Mclean Band. It was met with raving reviews…not just from us and has catapulted them into a big year of touring and fan base growth. They have a tour coming up spanning the West Coast and beyond with folk trio, Joseph. But what is even more exciting about their trajectory is the continuation of the heart of the project which is Marshall's songwriting. We got to hear two new songs that will be going on a new EP and they are both as breathtaking as the songs on Glossolalia, if not more so. Happy we get to share one with you titled, "The Badlands."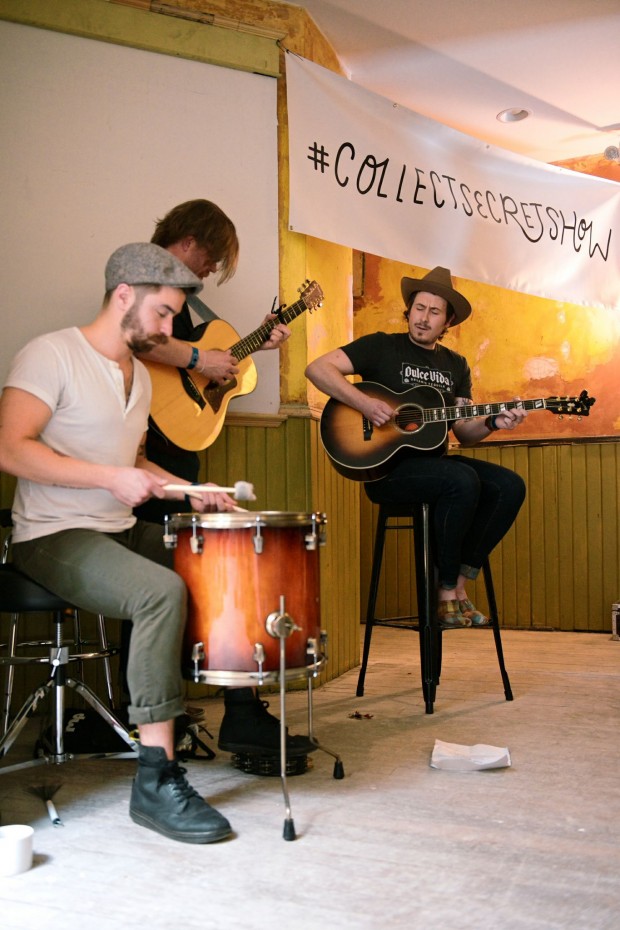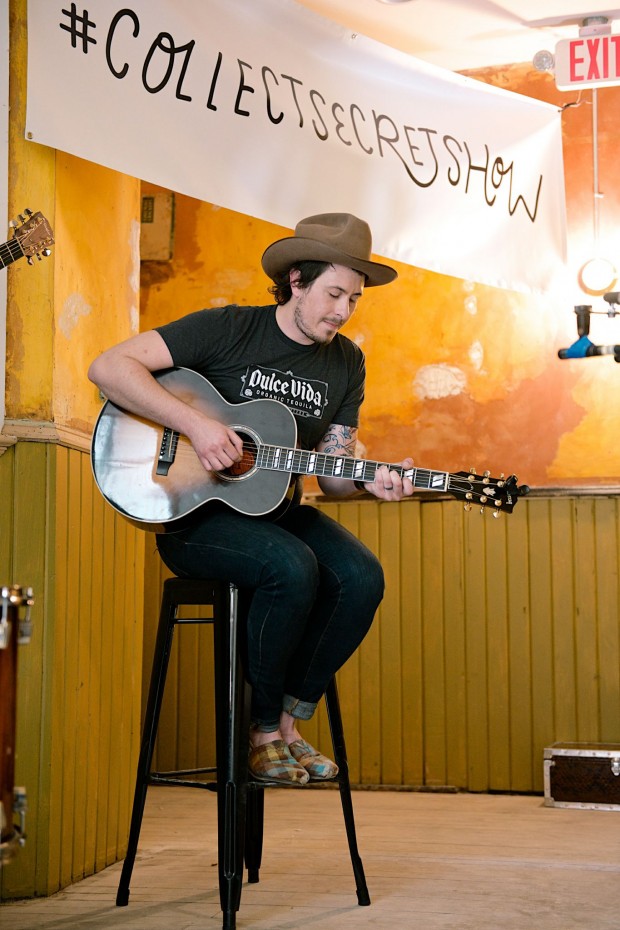 Thanks so much to our amazing media team who helped capture the experience to share with you all. Check out their work below. And thanks to the small crowd that ventured up the staircase to share this tiny yet memorable event with us.
Erick Doxey – Photographer – erickdoxey.com
Sean Finley – This Had Better Be Good Films – thishadbetterbegood.com
Max Harnishfeger – Audio – watermonstermusic.tumblr.com
Marshall Mclean Band on facebook