Music
Published on November 15th, 2016 | by Karli Ingersoll
2
Collect PNW — Playlist VOL:1
A LOT of great, independent music has been coming out of the Northwest during 2016. Here's a mix of some great new-ish songs. Have suggestions for tunes we should add to our next playlist? Leave a comment! Also, click through to each band below…be a fan. Most of them are actively performing in the PNW.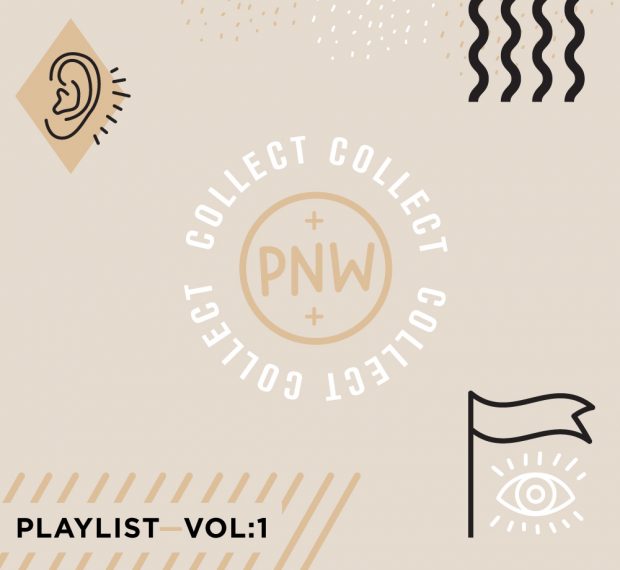 1 — Runaway Symphony — formerly from Moscow, ID, Runaway Symphony is now spread out but still making tunes. Their new single American Blood is the first track off their forthcoming record. Driving folk with great dynamics.
2 — Ings — Seattle artist, soft, artful, ambient folk.
3 — Y La Bamba — Portland based band. This song is off the new record "Ojos Del Sol" which is one of my top favorite regional records of 2016.
4 — Barcelona — Seattle based pop band Barcelona just released a new record and it's oozing with grooves and hooks.
5 — Deep Sea Diver — One of the best live bands I've ever seen. Period. The guitar work on this track is nothing short of epic. DSD hails from Seattle.
6 — Chris Staples — Seattle based songwriter. Minimal, easy going, amazing songs. No one creates such a strong mood with such simple writing and arrangements.
7 — Scott Ryan — Spokane songwriter/musician. Scott's new EP is a lesson in technical prowess not just with writing but in vocal and instrumental performance.
8 — Fly Moon Royalty — The PNW is known for indie music and folk but we also have some of the most amazing soul music. Seattle's Fly Moon Royalty are leading the way.
9 — Blossom — An up and coming Portland artist, Blossom is RNB, soul, electronic and straight up some of the coolest vibes around.
10 — Tiburones — another project of Luz Elena Mendoza of Y La Bamba. Love the anthemic quality of this new group based in the Portland area. Voices swarming around simple rhythms releases a certain type of catharsis. Can't wait to see this group live!
11 — SassyBlack — Seattle artist/producer/DJ SassyBlack incorporates so many influences in her melodies and music. Former singer of THEESatisfaction, SassyBlack stands on a strong foundation of experience and confidence making her tunes impossible to ignore.
12 — Genders — Portland based, ambient/garage-rock band. This new track is so dreamy.
13 — Dude York — Seattle band Dude York is a pop group hiding behind the garage/surf vibes that are so popular in the Seattle scene right now. But once they break into the chorus on this song, it's obvious that the hooks are abundantly flowing.
14 — Tacocat — Seattle po-punk group Tacocat makes all the feminist songs we need to hear right now.
15 — Kris Orlowski / Rocky Votolato / Lotte Kestner — this track is off an album Kris Orlowski just released including a bunch of amazing artists covering his songs. The record truly shows how amazing Kris' songwriting is in how beautifully it can be inhabited by other voices.
16 — Joseph — Joseph's record came out this summer produced by the amazing Mike Mogis. This song is co-written by Spokane songwriter Marshall Mclean.
17 — Courtney Marie Andrews — Can't gush enough about Courtney's new record. Her voice soars on this track. Seattle may lose her to LA soon but we can still count her as one of our own in the PNW.
18 — Lavoy — Spokane based indie-pop band Lavoy is bringing all the cheer we need right now with this new track. Check out their fun music video for this tune as well.
19 — Ages and Ages — Portland based folk group Ages and Ages creates songs that are so emotionally validating. This stand out track on their new record is right in line with that and I'm not the first to say the world really needs tunes like this one.
20 — Sloucher — Sloucher is a brand new group from Seattle and includes former lead guitar player of The Globes. This song is THE jam and very much reminds me of early indie-rock records of the northwest. In the best way.