Art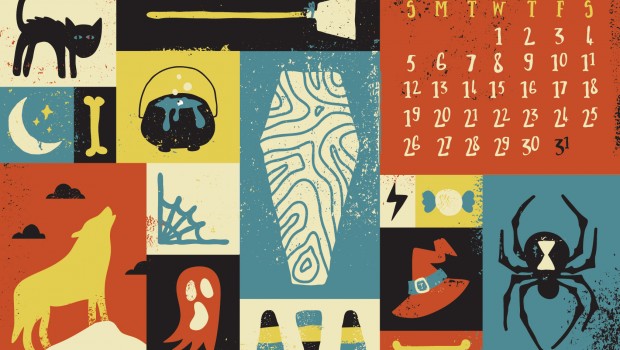 Published on October 2nd, 2014 | by Kaarin Swanson
0
Collect Desktop Wallpaper: October 2014
What is the best part of October? Probably Halloween. Local artist Aaron Abolofia has done a fantastic job with this months wallpaper, embodying all the greatness that is Halloween! Aaron has been producing under the name Tiny Mammoth Ink and has been showing up in a variety of places around town (and in people's homes, I keep seeing his prints at friend's houses!). Check out his Etsy store to purchase one of his unique designs, or read more about him on Collect here.
Enjoy this new wallpaper! With a variety of download sizes including iPhone 6 and 6 plus, you don't have an excuse not to.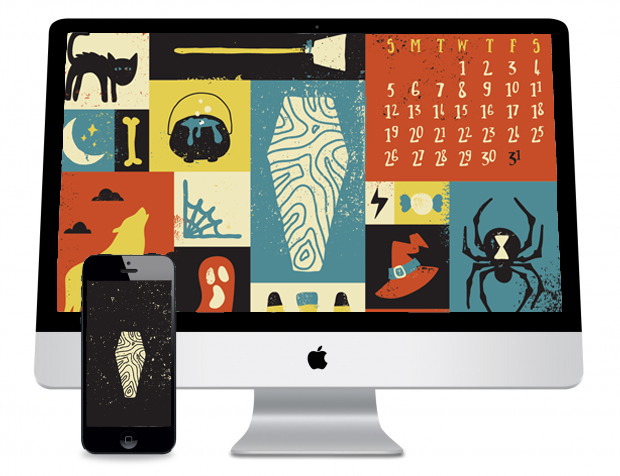 1280×800 | 1680×1050 | 2560×1440 | iPhone 4 | iPhone 5 | iPhone 6 | iPhone 6 Plus

COLLECT DESKTOP WALLPAPER PROJECT: Most months since June of 2013 we share an exclusive piece of art from a local designer/artist in wallpaper (desktop or smartphone) format for you to enjoy. This is a great way to spread the word about your favorite local Spokane artists and enjoy the work they do on a daily basis. Sport these designs and show your hometown pride…or just your love for great art and design!