Event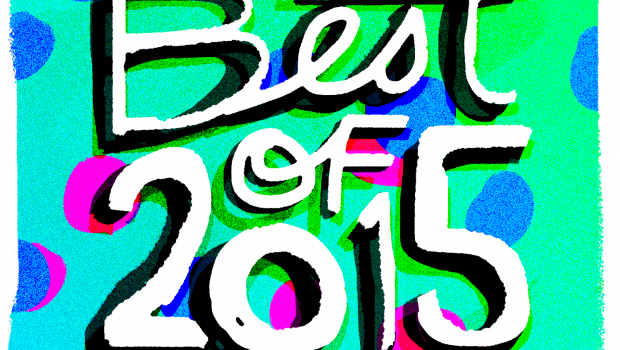 Published on January 21st, 2016 | by Scott Ryan
0
Best of 2015 – Favorite Shows
Once again, 2015 made a strong case for Spokane as a great city for enjoying music in the Pacific Northwest. The local scene in Spokane seemed stronger than ever as the many talented and hard working people who bring it to life continued to explore new avenues for creating and sharing music. Events like the Inlander's Volume Festival showcased the greatness of Spokane's local bands, with their annual crop of 'Bands to Watch' bringing in record crowds to venues like the Bartlett, Nyne Bar and Red Room, and overflowing the streets around Irv's outdoor stage (for Marshall Mclean Band, obviously.) The second annual Bartfest, which scaled back some from last year and focused more on regional rock and folk acts, was a rousing success. New events such as Uncharted Territory, a collaboration between the folks behind Terrain and the Spokane Symphony, gave musicians of different tacks a chance to collaborate and concertgoers the opportunity to watch a truly unique performance. Some of the city's best loved acts released some incredible new music, including Von the Baptist, Cathedral Pearls, and Black Water Prophet. Many acts ventured out to share their tunes outside of the city, playing regional festivals like Fisherman's Village in Everett and Treefort in Boise, and touring up and down the west coast. And while some local bands decided to move on to other things (RIP Cold Mountain Yeti), plenty of fantastic newer acts began to share their talent with the city (Perenne, Jan Francisco).
With new venues like The Observatory just opening their doors to hosting shows, and many staples of the scene still going strong, it seems like there's always great music to see around the city. Truth be told, working at a music venue can actually create some cynicism about going to shows. Being around them most nights of the week can make it easy to simply tune out what's happening on stage at times, and on nights off, to not want to venture out at all. However, when something amazing is happening in a great space, I still can't help but be mesmerized, challenged and inspired. When a performer takes the stage and commands it with their talent, it will still move me every time, no matter how many shows I witness on a regular basis. And because it was such a great year for music, not just for our local scene, but also because of the amazing acts that came through Spokane on tour, I decided to run down my five favorite, non-local shows that I saw in the city this year. With so many passionate local musicians and so many inspiring national acts playing in town, one thing is for sure: we have it pretty great in Spokane. Here's my list: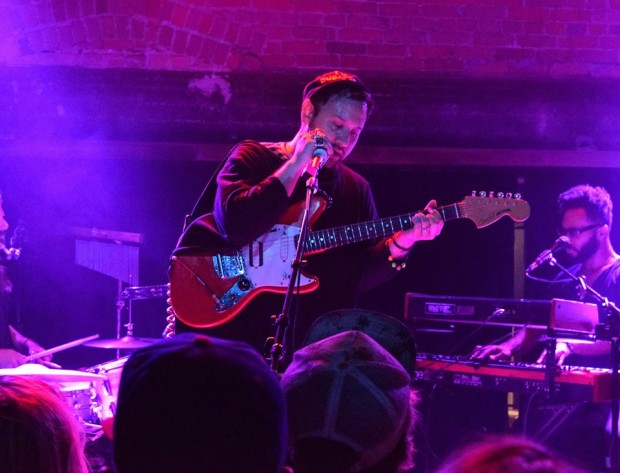 5. Unknown Mortal Orchestra at the Bartlett
When these guys took the stage at the Bartlett last summer, I was more familiar with their reputation than their music. This absolutely worked to the advantage of the show however, because it took me completely by surprise. I had not been prepared for the mind-blowing psychedelic tunes and incredibly tight grooves. Watching Ruban Nielson, guitar slung over one shoulder and shredding only with his fingers, tear through a set comprised of mostly new material with his band was practically hypnotic. It took days to get 'Necessary Evil' out of my head, and it was agonizing because their new record had not yet been released and all I wanted was to hear that track again. It went on to be one of my favorite songs of 2015. Behold, the power of an unexpectedly great live show. (photo credit – Grace Lindsey)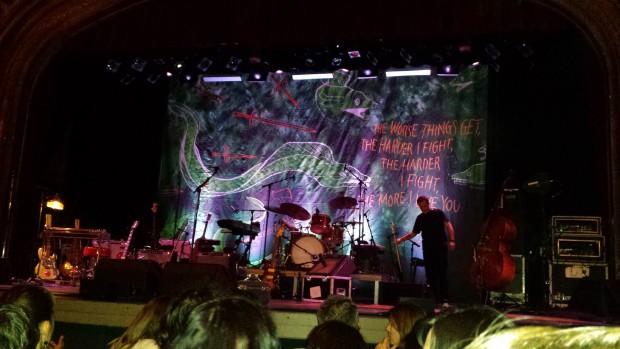 4. Neko Case at the Bing
I had been anticipating this one for months and definitely wasn't disappointed. Despite the absence of an ill Kelly Hogan, Neko Case and her band were in fine form and her soaring voice filled the Bing Crosby Theater to the rafters. From 'Maybe Sparrow,' to 'Man,' and my personal favorite, 'This Tornado Loves You,' Ms. Case's delightful set had the perfect mix of old and new, power and vulnerability. Case's pitch and vocal tone were impeccably matched to this setting, and her always witty commentary between songs kept the mood light. A memorable night indeed. (photo credit – The Inlander)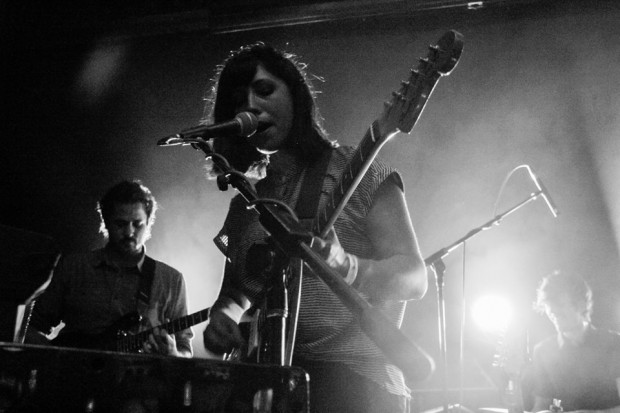 3. Deep Sea Diver at Nyne (Bartfest)
This year's Bartfest had such a fantastic energy about it that by the time fans got to Saturday night, Deep Sea Diver's set felt like a celebratory victory lap. That energy was infectious from the stage, clear to the back of the room. Nyne bar was jam packed with people who came ready to dance and Deep Sea Diver delivered the undeniably catchy grooves. The band was a well-oiled machine as Jessica Dobson (and her fearsome guitar chops) made most of the other bands' lead singers look like amateurs. It's really something when a performance makes you want to simultaneously quit music altogether and go home and practice for hours. Talk to most of the musicians at this show, and that's probably about how they'd describe it. (photo credit – derrick oliver)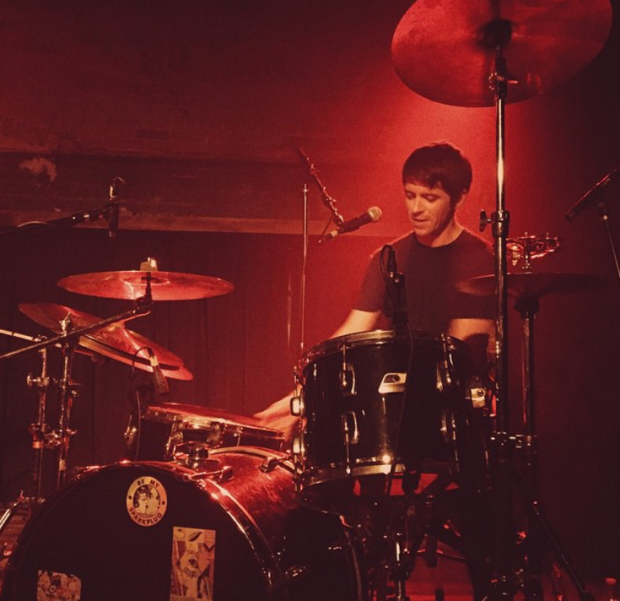 2. The Dodos at the Bartlett
'Visiter,' the second album by the Dodos, was integral to my own development as a musician and songwriter. So when I found out that the Dodos would be playing the Bartlett, it became my most anticipated show. Watching the duo play their blend of technically challenging speed-folk and raw, punk inspired rock riffs was completely enthralling. At their best, the Dodos sound like a pure force of nature, a potent tornado of complex rhythms and guitar figures. Watching them pull this off live is even more impressive, and often had me asking myself, 'how did they make that sound?' The room seemed positively filled with the power of their performance, and I was grateful that I got to witness it. (photo credit Karli Ingersoll)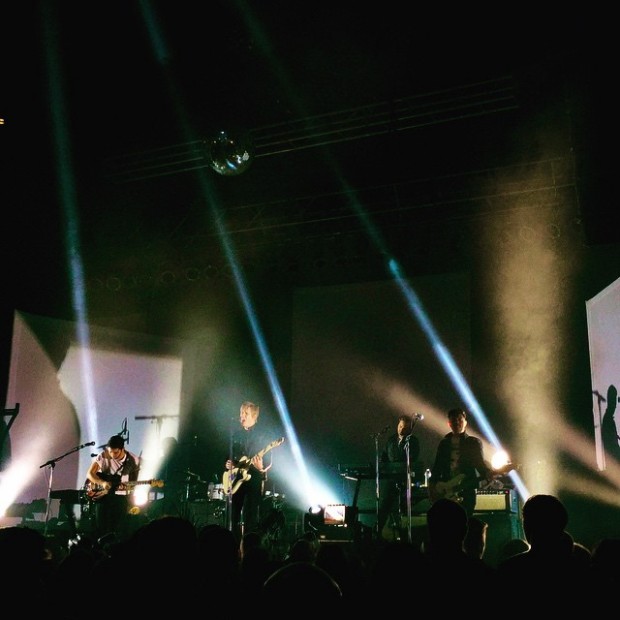 1. Spoon at the Knitting Factory
My number one show this year was an obvious choice. Spoon seem like seasoned veterans of rock and roll, stepping onto the stage at the Knitting Factory with swagger to spare and cranking out hit after memorable hit. Playing a set that consisted mainly of material from their most recent release, 'They Want My Soul,' and a mixture of material from their past records (while leaving out tunes from 'Transference,' notably), everything sounded fresh and energetic. Watching Britt Daniel smile and sneer his way through 'I Turn My Camera On,' 'Don't You Evah,' and 'Inside Out,' was sheer joy, and hearing the band distill pop hooks, muscular riffs and pocket grooves into their signature sound was simply marvelous. My only complaint is that the show didn't go on for another hour. (photo credit – Jeremiah Andrews)
Hopefully this short list serves as proof of the great music that is happening regularly around our city. Let us know some of your favorite musical moments in the comments, and let's look forward to all that 2016 will bring.