Event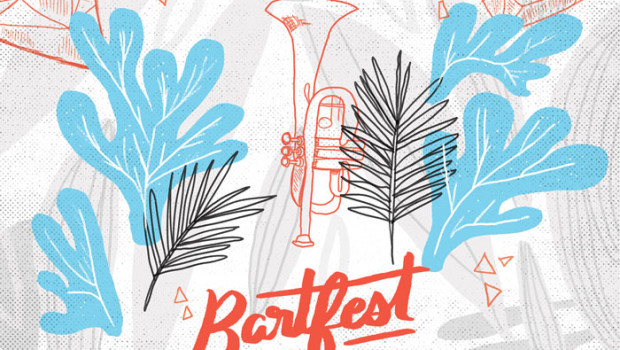 Published on October 2nd, 2015 | by Scott Ryan
0
Bartfest 2015 // Bands to Watch
Bartfest 2014 was undoubtedly a high watermark for Spokane's music scene. Seeing national touring acts like Hundred Waters, No Age, and Bear in Heaven on a lineup alongside local mainstays like the Marshall McLean Band was a major step toward validating Spokane as a contender in the greater Northwest live music culture. It is just a pity that there weren't more people in the audience to appreciate it. Truthfully, Spokane may not have been ready for the onslaught of so many brilliant musical acts gracing this city with their presence last year, especially in the wake of a summer becoming more and more filled with live music and free events. However, this year is looking to be a bit different. With a scaled back, more genre focused lineup and a lot of surefire favorites on the bill, Bartfest is back and ready to blow music fans away once more. National, regional, and local acts will all converge on the eastside of downtown for an unforgettable weekend of music. In case anybody still needs convincing that this event is worth their hard earned pay, here's a few acts whose sets we can't wait to catch. This is by no means a comprehensive list, so let it serve as the perfect jumping off point to three days of ear pleasing, soul satisfying live music. Here are our picks:

1. Vacationer – Describing their sound as 'nu-hula,' Vacationer are clearly invested in creating chill vibes with their tropically inflected electro pop.
Singer/songwriter, Kevin Vasoli, has stated that he wishes for his music to reflect his lifestyle, which he describes as a life of leisure. Now whether or not the touring musician lifestyle can truly be described as one of leisure, this is feel good music of the highest order. Guitars play staccato, single note melodies, affected with springy reverbs and slapback delays, as Vasoli's tenor vocals sing lines like "…no point in making plans…" over island grooves. Kick the weekend off right: grab a drink, and get ready to sway the night away on Thursday night at the Bartlett stage, 9pm. // Recommended listening: 'The Wild Life,' 'In the Grass'

2. Angel Olsen – From the moment her alluringly potent, old school country vocals begin to complement her sometimes dark, sometimes playful compositions, it is delightfully easy to fall under Angel Olsen's spell.
The North Carolina native's most recent release, 2014's 'Burn Your Fire For No Witness,' was named 'best new music' by Pitchfork, and received acclaim from many other indie music outlets. Her mixture of country-folk and grungy indie rock tunes definitely made her a favorite the last time she played at the Bartlett, so this should be a triumphant return. Don't miss hearing this unforgettable voice live, Saturday night at the Bartlett stage, 9:50pm. // Recommended listening: 'Forgiven/Forgotten,' 'Acrobat'

3. Deep Sea Diver – Jessica Dobson has played many musical roles over the course of her career. Signed as a solo act to Atlantic records before she turned twenty, touring guitarist for major acts including Beck, the Yeah Yeah Yeahs and the Shins, and frontwoman for her own passion project, Deep Sea Diver.
No matter what the context though, it is hard not to notice that Dobson owns whatever stage she stands on. She can shred with the best of them, and with Deep Sea Diver, she also tosses out hook after indelible hook, her band gamely laying down killer grooves to complement the indie pop songstress. Come ready to dance and sing along, Sunday night on the Nyne Bar Stage, 10:20pm. // Recommended listening: 'You Go Running,' 'Keep It Moving'

4. Loch Lomond – Portland's Loch Lomond hits the sweet spot between baroque pop pioneers like the Zombies, and more modern purveyors such as the Decemberists.
All the usual suspects are present: beautiful choral harmonies, arresting instrumental passages, and all manner of folksy instruments. However, it is in the way Ritchie Young and his bandmates manage to show creative restraint in their many stylistic ideas and focus on memorable melodies that make Loch Lomond a band to see. Fans of emotionally charged, orchestral, folk tunes, take note: this could be your new favorite band. Come be entranced on Friday night, at the Bartlett stage, 7:30pm. // Recommended listening: 'Spray Painted Drums,' 'Your Eyes'

5. Mama Doll – Mama Doll's meteoric rise in the Spokane music scene is truly noteworthy.

Going from two ladies singing sultry, bluesy tunes for intimate crowds to selling out club shows across the city by the time of their debut release, Mama Doll managed to capture the attention of music fans all over Spokane. With a recent lineup change after founding member, Austen Case, relocated to Seattle, some fans questioned if the magic had perhaps gone with her. Think again. With new members and a new energy, the lovely ladies (and one gentleman) of Mama Doll are proving the staying power of the music they have created. Frontwoman, Sarah Berentson, and guitarist, Claire Fieberg, prove to be a dynamic duo, now backed by Jen Landis and Kris Hafso's surefooted grooves. Catch the new lineup on the Nyne Bar stage, Saturday, at 9pm. // Recommended listening: 'Rumors,' 'The Cold'