Art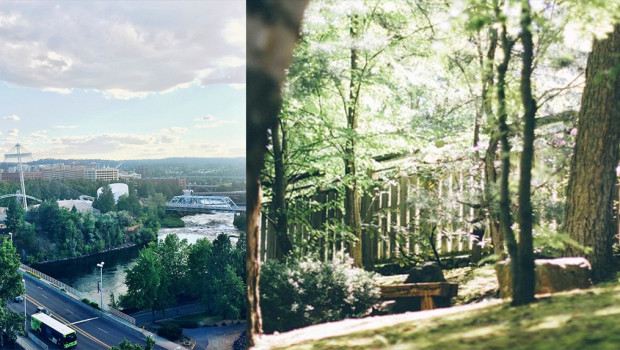 Published on June 19th, 2015 | by Karli Ingersoll
0
A Summer Weekend in Spokane
Summer is in full swing and signs are coming on strong, especially this week. Here's what you can expect on a summer weekend in Spokane.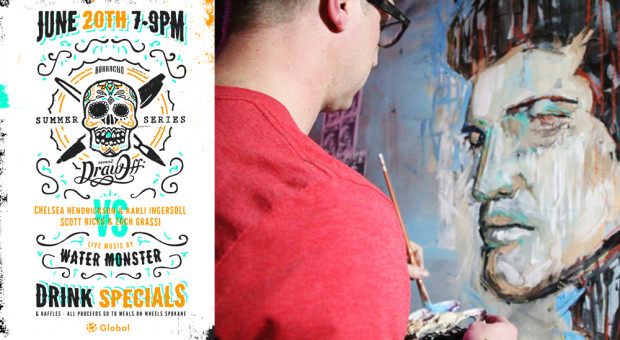 1. Multiple live art experiences
Like art? Well, Spokane takes it to the next level. Of course there's many galleries in town where you can see shows and installations. But this weekend you can also watch a whole lot of art being made and even interact with some of it yourself! Tonight is The Round, a multimedia music/poetry/art event where an artist creates as songs and poems are performed live. Tomorrow Spokane Arts debuts a community chalk mural in Huntington Park by Ryan Feddersen. Kids and families are welcome to help create the mural which will be formed in stages through the summer.
Also, tomorrow Seven2's DrawOff experience has a double header! The Live Art battles have joined with Global Credit Union and taken what they do to the next level. Find them at Bazaar for mini-draw off's and at Borracho in the evening for a full on 2-on-2 battle at 7pm.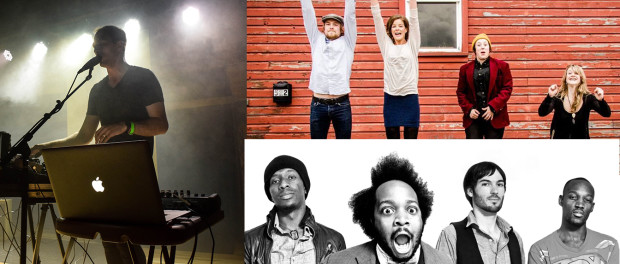 2. More live music than you can handle
Are you into music? Folk, americana, indie, blues, electronic, hip hop? This weekend in particular we have it all. Tonight catch singer-songwriters on stage at The Round. Tomorrow catch free live music ALL DAY at Bazaar including favorites Mama Doll, Scott Ryan, Silver Torches, Orphans, Friends of Mine and more! And in the evening tomorrow there's so much great live music you just can't see it all. On top of Bazaar, Water Monster will also be playing the DrawOff battle at Borracho and Marshall Mclean will be headlining a show at The Bartlett. Or if the dive bar scene is more of your vibe, you can always hit up Baby Bar for a great garage-rock show. Tomorrow Fun Ladies are on the bill. If you have any energy left for Sunday, catch some of the best hip-hop in the region with Grieves at The Bartlett.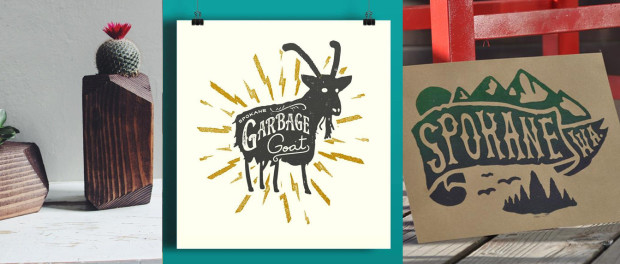 3. Great ways to spend money supporting art
Who doesn't love to shop on weekends? Hold back on those H&M purchases this weekend and support local artists at Bazaar. This year it boasts a bigger and better lineup of vendors all with items under $100. Prints, home decor, clothing, original art pieces, coloring books, trinkets, and other wonderful items hand crafted by local artists. This is the 2nd year of Bazaar which is organized by Terrain. Stop by and bring some bucks! Located on Post Street north of River Park Square.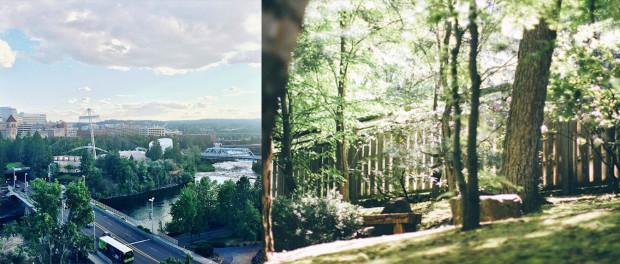 4. The beautiful outdoors
In between all this live art and live music you will definitely need a break. Stop at Manito Park (photo on the right by Field & Compass) or explore Riverfront Park and Huntington Park (photo on the left by Foreverinthestars). Or if you have extra time, there's lakes galore within an hour drive of downtown. Soak in the sun.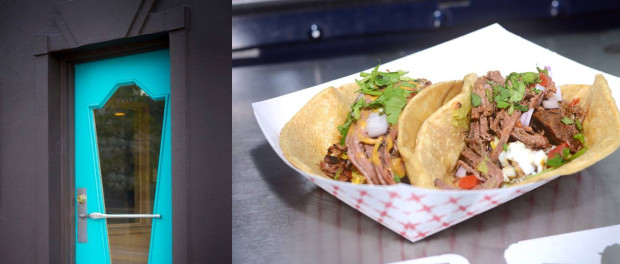 5. Everything is cheap/FREE
I'll bet you could spend the whole weekend galavanting around taking in all the goods Spokane has to offer and spend under $50. The events at Borracho and Bazaar are completely free and feature some pretty killer food/drink specials. Not to mention places like Ruins (pictured on the left) have the best gourmet burgers in town for just $6. Bazaar also has you hooked up with some killer food trucks to fill you up while perusing locally crafted goods at the market. And then there's beer. Missing life in the big city? Just remember only in Spokane can you get the best microbrews for $4-$6 at any bar/beer garden.
And the best part of all of this? It's still just June and we can expect the jam packed weekends to keep coming. Get out there and enjoy it!